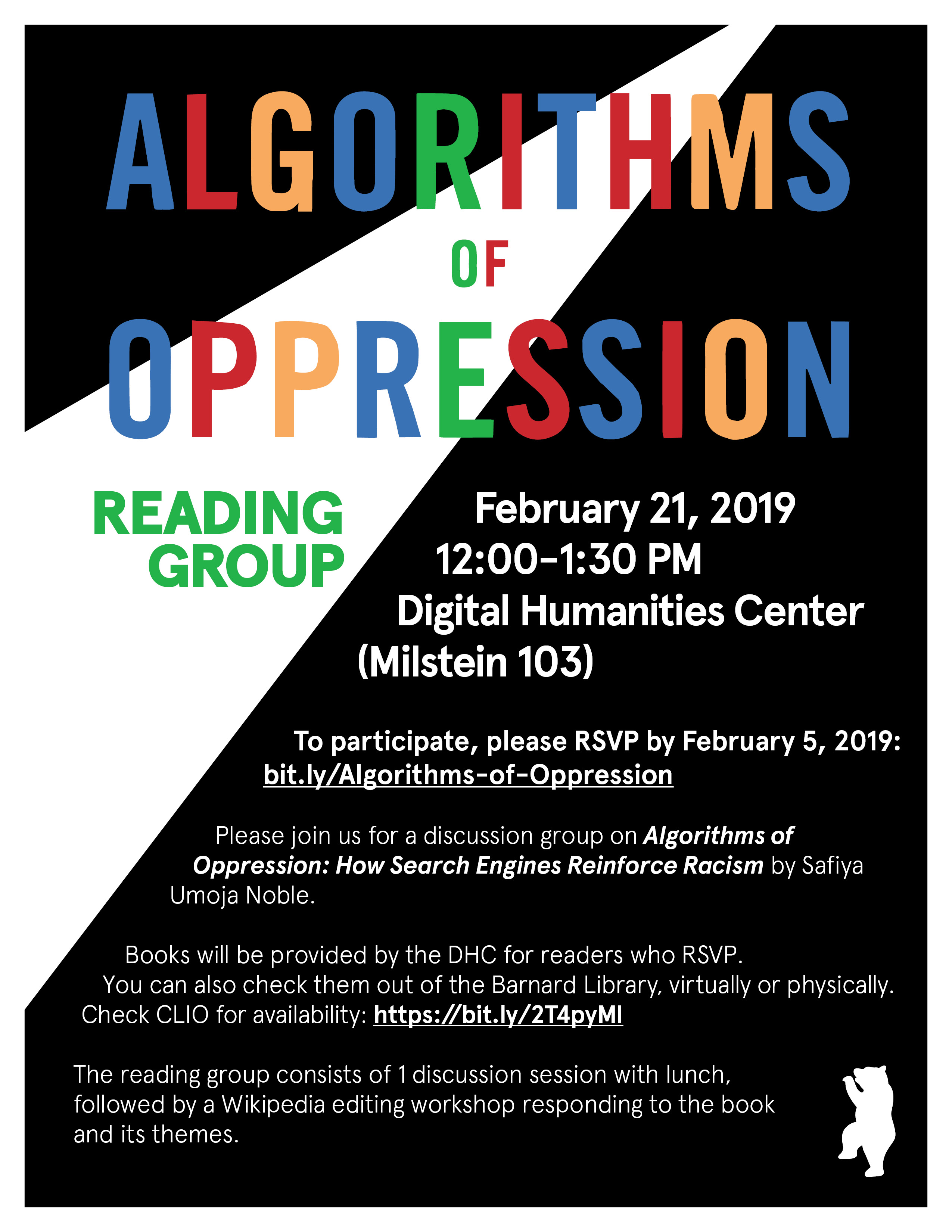 Please join us for a discussion group on Algorithms of Oppression: How Search Engines Reinforce Racism by Safiya Umoja Noble. 
Books will be provided by the DHC for readers who RSVP. 
You can also check them out of the Barnard Library, virtually or physically. Check CLIO for availability: https://bit.ly/2T4pyMI
The reading group consists of 1 discussion session with lunch, followed by a Wikipedia editing workshop responding to the book and its themes. 
To participate, please RSVP by February 5, 2019: bit.ly/Algorithms-of-Oppression