If you missed the 1st Grab & Go - don't worry! Another session of magical, on-call library research help is on its way! 
Monday, April 3rd through Thursday, April 6th - every day! 
From 12pm-2pm, on the Diana Lower Level (right outside the Event Oval) - there will be Personal Librarians, equipped with Wifi & lots of research tools, available to help.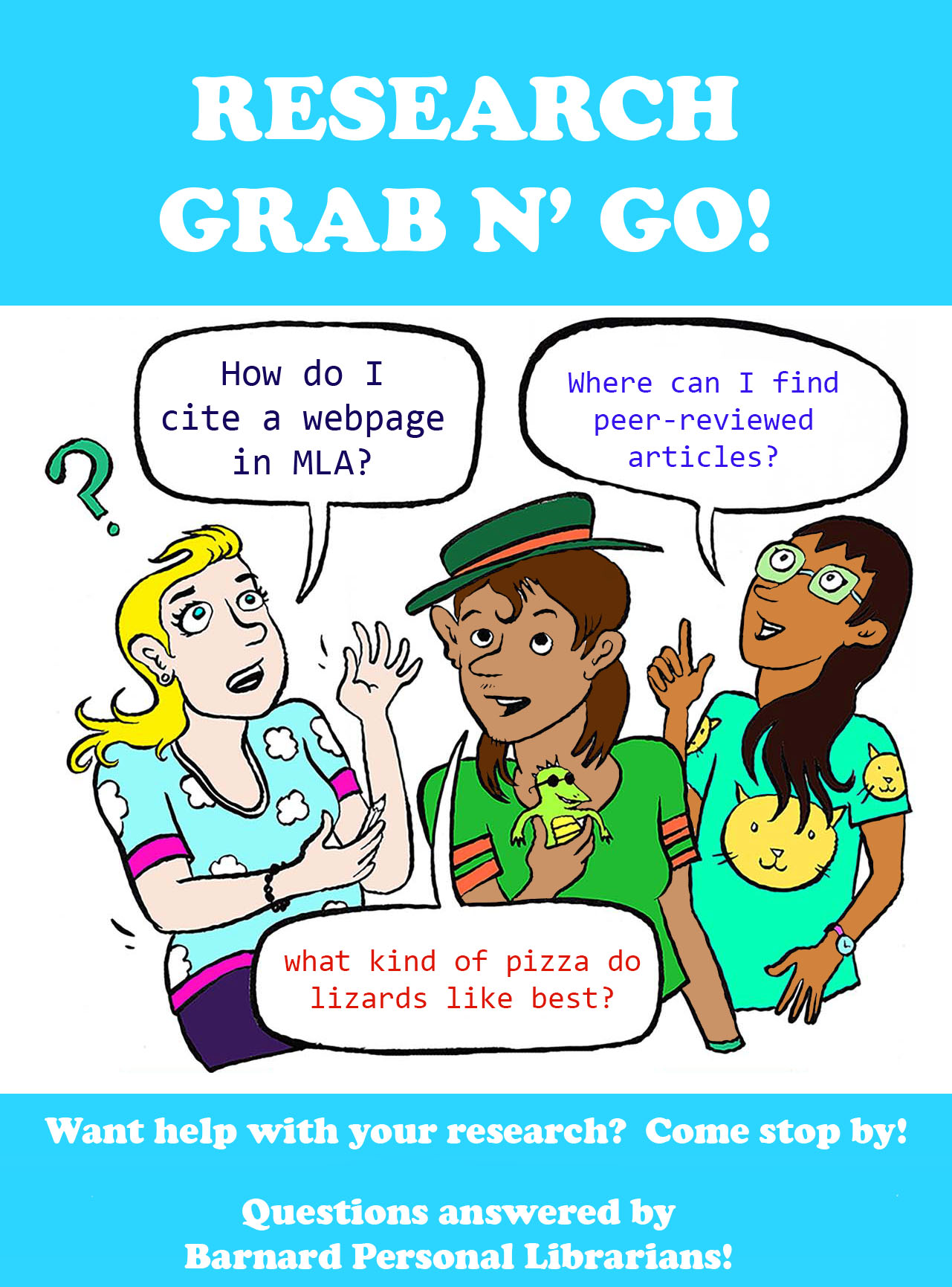 We'll see you there!