Let's Go Back: Students Challenging Representation in Public Art and Archives
- | -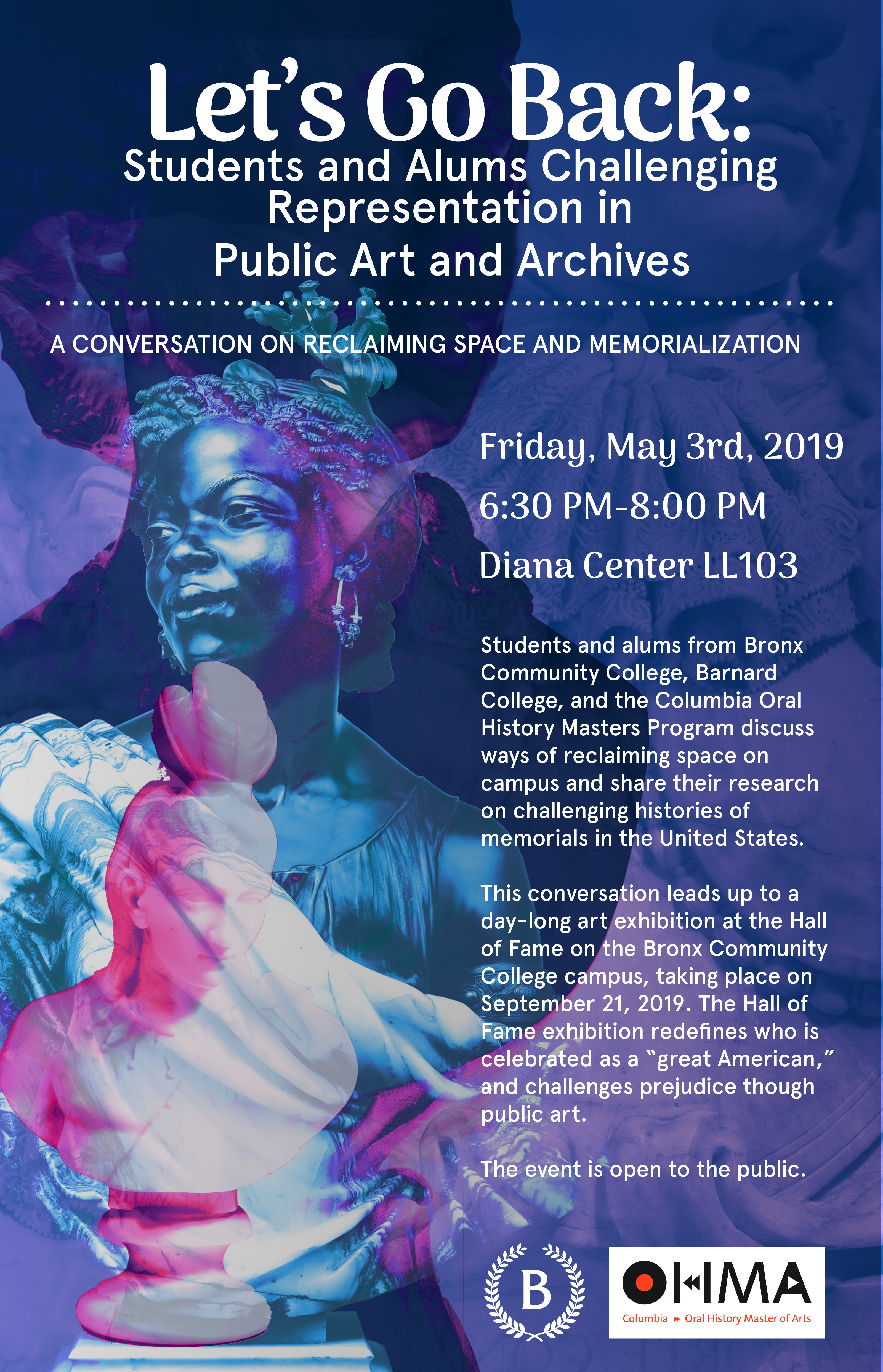 Students and alums from Bronx Community College, Barnard College, and the Columbia Oral History Masters Program discuss ways of reclaiming space on campus and share their research on challenging histories of memorials in the United States.
This conversation leads up to a day-long art exhibition at the Hall of Fame on the Bronx Community College campus, taking place on September 21, 2019. The Hall of Fame exhibition redefines who is celebrated as a "great American," and challenges prejudice though public art.
The event is open to the public.