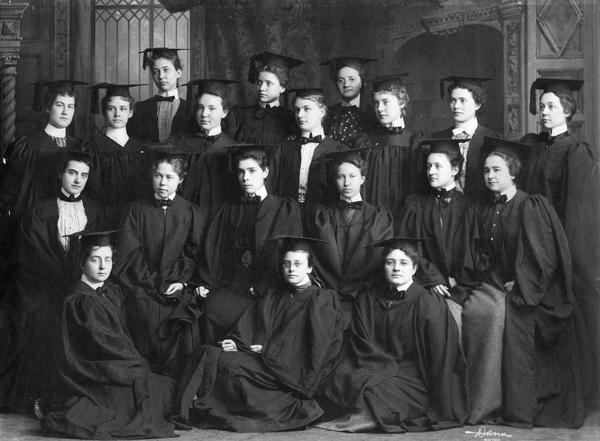 The Office of the Provost, the Barnard College Library, and the Department of History are coming together to sponsor Professor Bob McCaughey's series of evening seminars on Barnard's history. Join us in Lehman 201 on November 23rd for our second event, called "Who's Afraid of Virginia Gildersleeve?" with panelists Nancy Woloch, also of the History department, and Professor McCaughey. Gildersleeve, Barnard class of 1899, went on to become Dean of the college, a position she used to fight for the advancement of women.
Light refreshments will be served.

Thank you to Linda Bell (Office of the Provost), Shannon O'Neill (Barnard College Archives), and Lisa Tiersten (Department of History). 

For more details, contact ram31@columbia.edu or call 212 854 5938.

Stay tuned for details about the final seminar in the series: 

"Those Were the Days?: The McIntosh Era" with Vivian Gruder '57, Mary Ann Lofrumento '77, and Bob McCaughey, December 14th, 2015