Campus activists at Barnard and Columbia: have you been thinking about making a zine, but aren't quite sure how? Do you want to learn about what zines can do for you and your organization?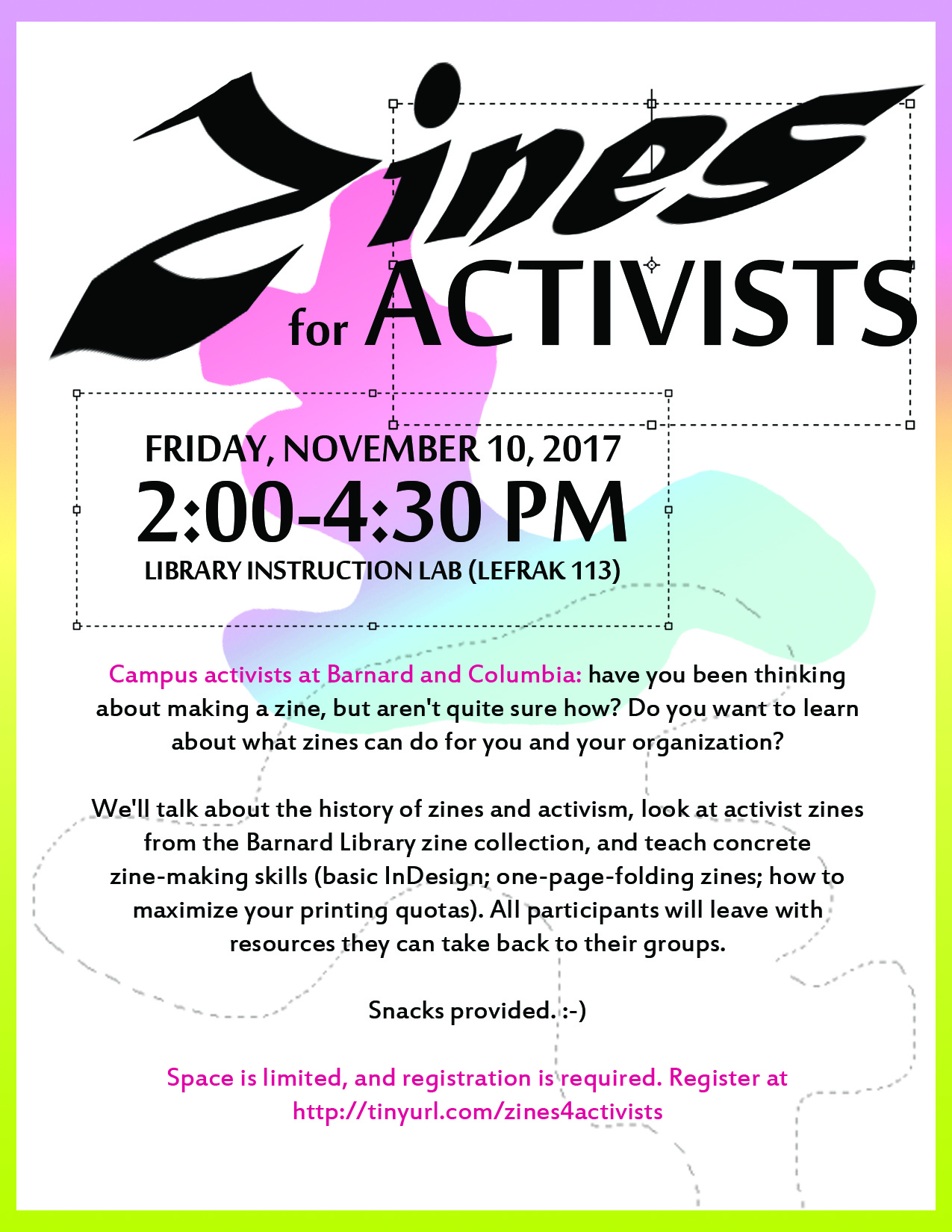 Come hang out with Zine Club at 2-4:30 PM on Friday, November 10 at the Library Instruction Lab (LeFrak 113)!
We'll talk about the history of zines and activism, look at activist zines from the Barnard Library zine collection, and spend most of our time teaching you concrete zine-making skills (some basic InDesign; one-page-folding zines; how to maximize your printing quotas!, whatever else you want to learn). All participants will leave with resources they can take back to their groups.

Snacks provided. :-)

Space is limited, and registration is required! (We may cap the number of participants per campus group depending on numbers.) 
Registration required! Register at https://goo.gl/forms/1OrXEOn4bZsFAc4p1.