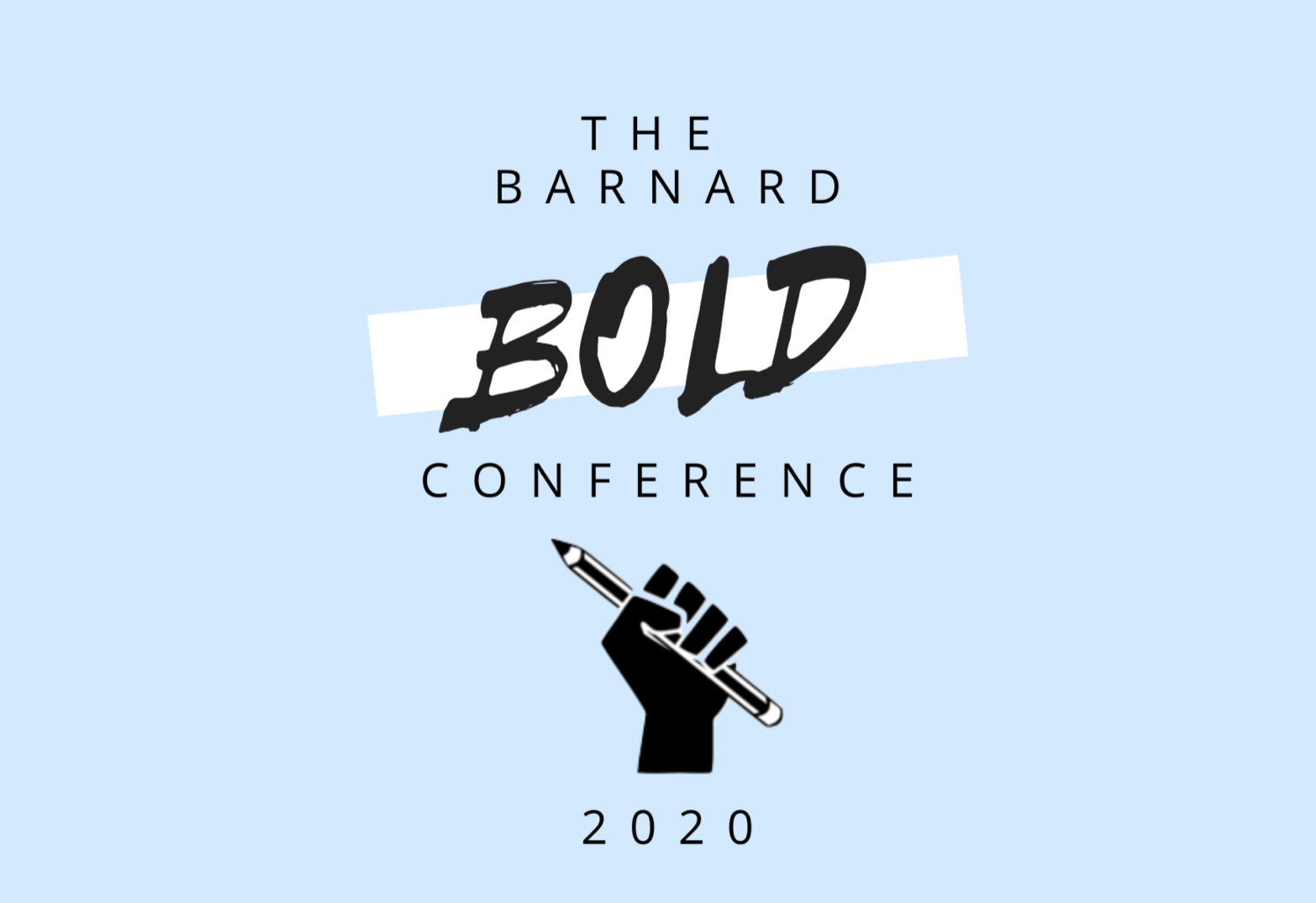 We invite you to the student-led Barnard Bold Conference, happening in the Event Oval on Friday, February 21st from 10am-4pm. The Bold Conference will be an all-day event that focuses on facilitating conversations between faculty, staff, and students, with the intention of continuing to strengthen teaching and learning at Barnard College.
The Bold Conference will include four hour-long sessions that each address a particular area of interest related to pedagogy at Barnard: (1) Wellness, (2) Inclusion & Social Difference, (3) Accessibility, and (4) Affordability. Each session will feature a panel of speakers or an interactive activity, accompanied by group discussion.
    Schedule of Events:
    10:00-10:15 Coffee & Pastries
    10:15-10:45 Opening Remarks
    10:45-11:45 Session 1 (Inclusion and Social Difference)
    11:45-12:00 Get Food
    12:00-1:00 Lunch & Session 2 (Accessibility)
    1:15-2:15 Session 3 (Wellness)
    2:30-3:30 Session 4 (Affordability)
    3:30-3:45 Closing Remarks
The conference offers an exciting opportunity to discuss questions, share concerns, and brainstorm suggestions regarding the academic experience at Barnard with fellow faculty and staff as well as students.
While the conference will run for the whole day, feel free to attend specific session(s) that work best for your schedule. Your attendance at some or all of the sessions will be highly appreciated. Please fill out the RSVP form here if you are interested in attending!