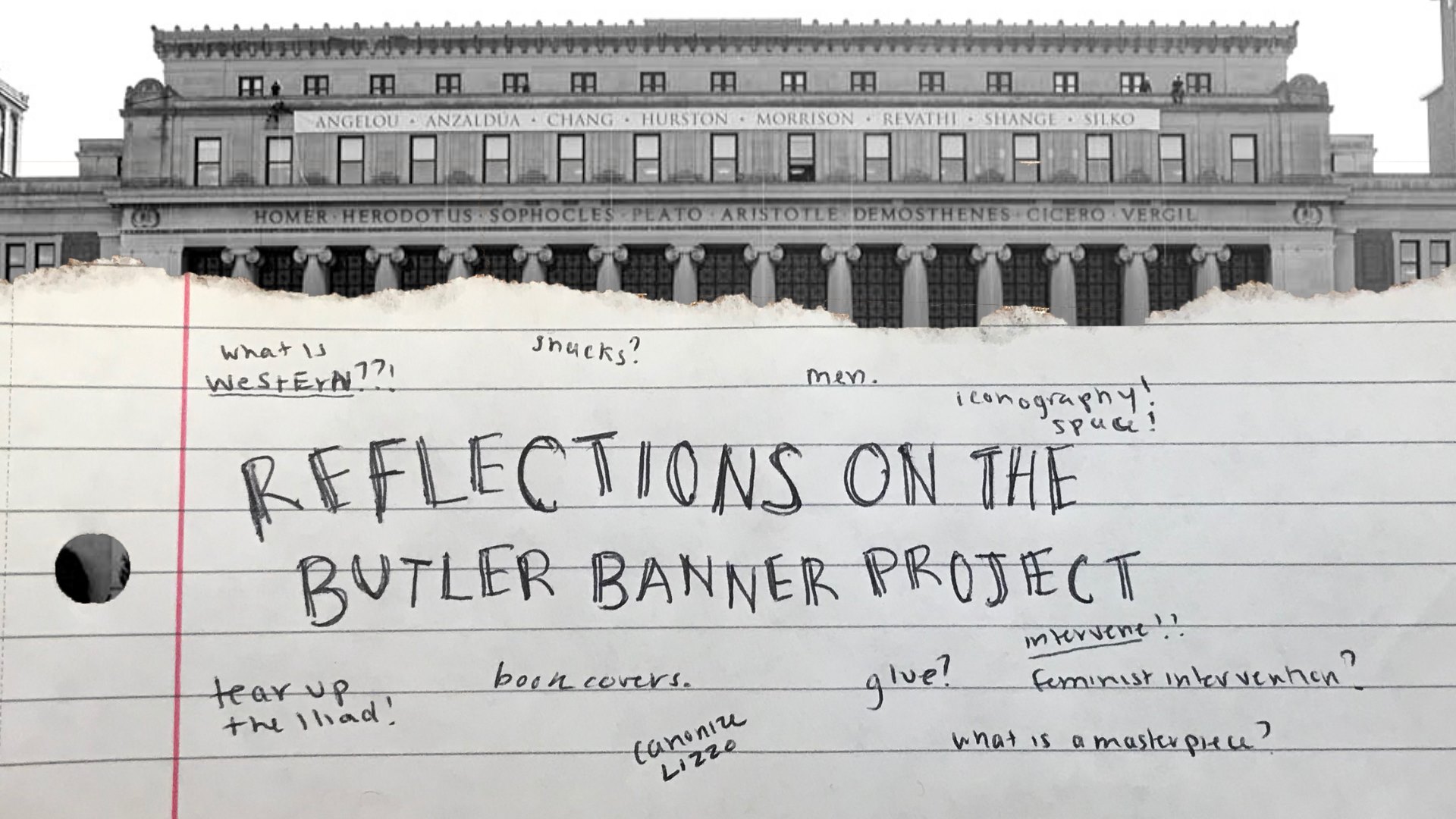 Contribute to a ButlerBanner-themed zine, "creating content related to the themes brought up in the works of the authors on our banner & also as a kind of F U (for lack of a better word) to the concept of a canon and the intellectually lazy way its used to justify the inclusion of certain texts and exclusion of others in our curriculum"
We'd love to help facilitate a zine workshop with basically the prompt of 'reflections on the butler banner project' (with all pages compiled to make a compilation zine of student views of the project!). We'd provide workshop attendees with the list of themes to allow them to familiarize themselves with the project/get inspiration, but we want to keep it fairly open-ended and just provide the space and materials for people to reflect.
We can only really commit ourselves to one workshop, because of other zine club responsibilities in October and November.
With that said, do you have a preference for when you'd like the workshop to happen? I'd say later in the project so that people become familiar with it, but ultimately it's up to you!!