Cancelled - New York City Feminist Zinefest
-
at Barnard Hall, James Room on the 4th floor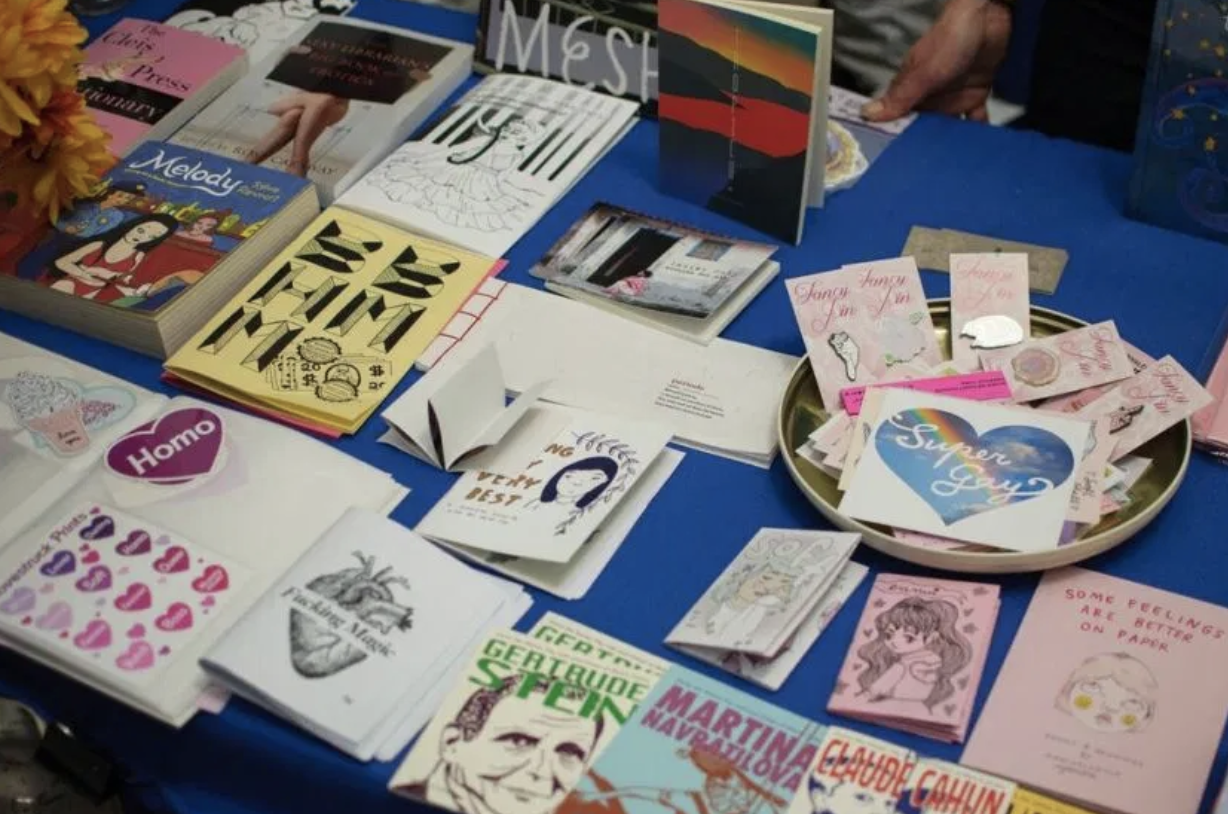 Zines are a rush of vitality: pure, home-cooked creativity, an emotion so big that it overwhelms you, leaping across pages, as real as it was in your own chest. All the choices in zines: page layout/mix, everything—are 100% up to the creator.
We've seen zines with stickers all over them, with toenail clippings inside(!), with Bible verses followed by diary pages. Zines can live forever; they tap into strange, electric power, the deeply personal, spit up into a collaged, unholy meld of inside & outside, private thoughts and public space. We love zines because they aren't "perfect," the late-night mad scribblings, everything you want to say but somehow sounds better written down.
Zines are the voices of those who thrive beyond and outside of the margins, where ideas erased from traditional media live on. We love what that space represents. We want to create more spaces that feel that way.
Tablers will be selected from a worldwide application process. Zinefest organizers make their selections to highlight a diversity of identities with regard to race, ethnicity, gender expression, sexuality, disability, and age and a range of zine formats and content areas. We don't know yet who will be tabling.
The event is free and open to the public. No registration required.
For more information contact: Jenna Freedman, jfreedma@barnard.edu