Last Day to Submit Your Applications to the Emerging Filmmaker Mentorship Program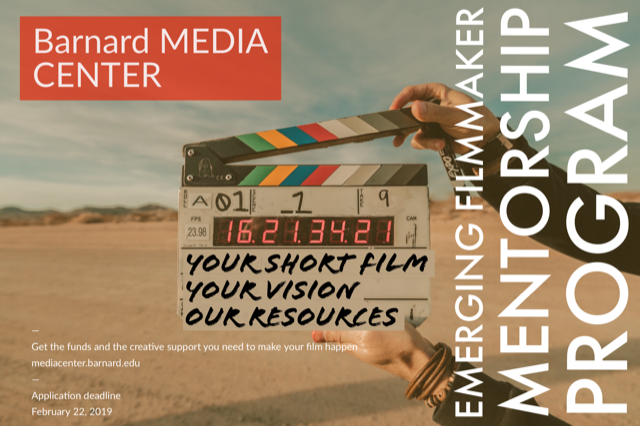 Don't miss your chance to apply for this unique opportunity powered by the Sloate Media Center and funded by Barnard's Diversity & Inclusion Initiative.
More information about the program available on the Media Center site.
Or, go straight to the application.
Any questions can be directed to the Media Center team at mediacenter@barnard.edu