Post-Bacc's Declassified School Survival Guide
at Center for Engaged Pedagogy (Milstein 119)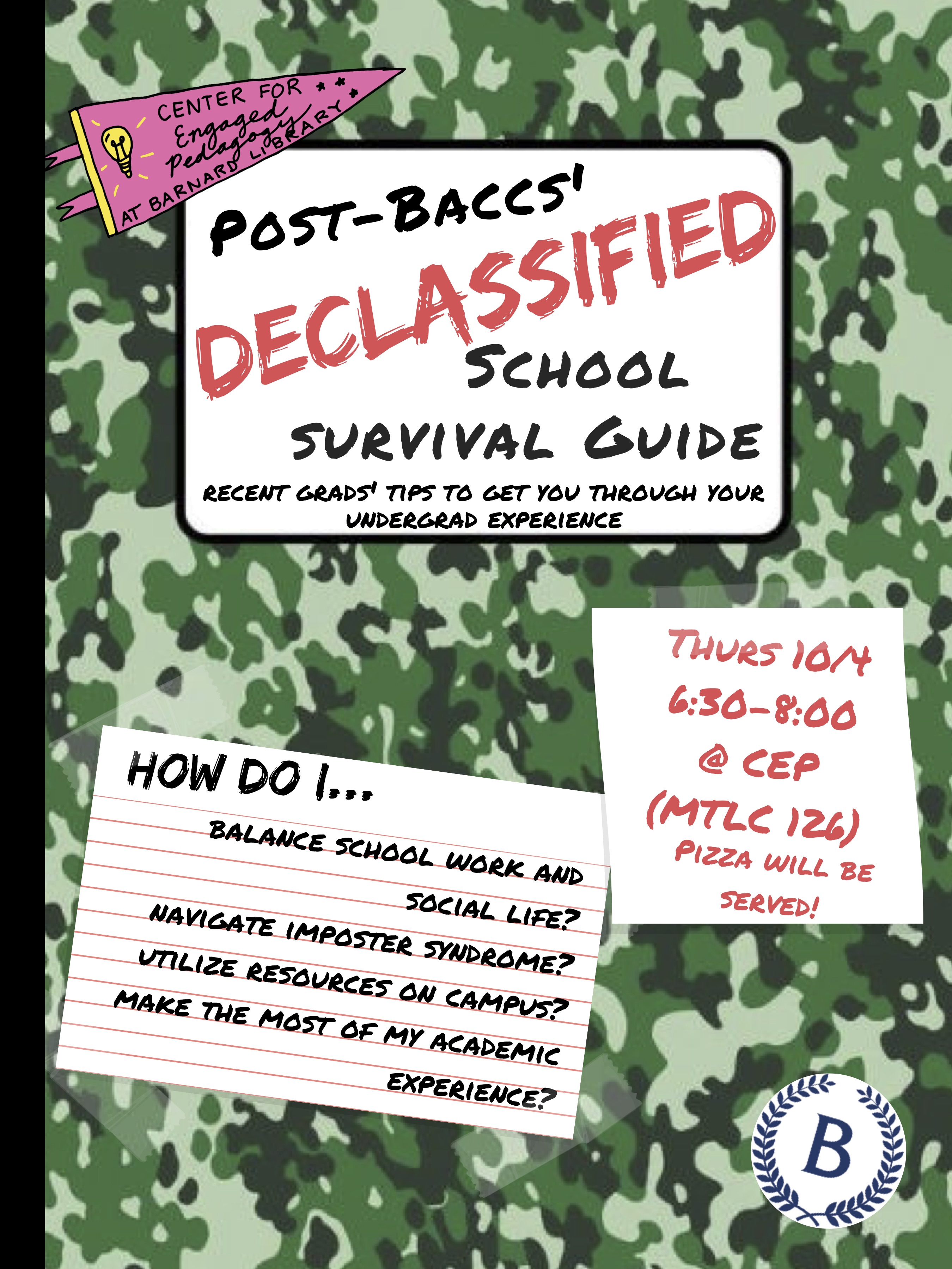 This event was hosted by the Barnard Post-Baccs, a group of recent graduates working in various academic centers on campus and the Center for Engaged Pedagogy, a forum for inclusive teaching and dialogue between faculty, staff, and students.
Students gathered to discuss topics surrounding the school work - social life balance, navigating imposter syndrome, and utilizing campus resources to improve students' academic experiences. 
Keep an eye out for future events featuring students, faculty, and staff engaging in conversations on inclusive pedagogy at Barnard.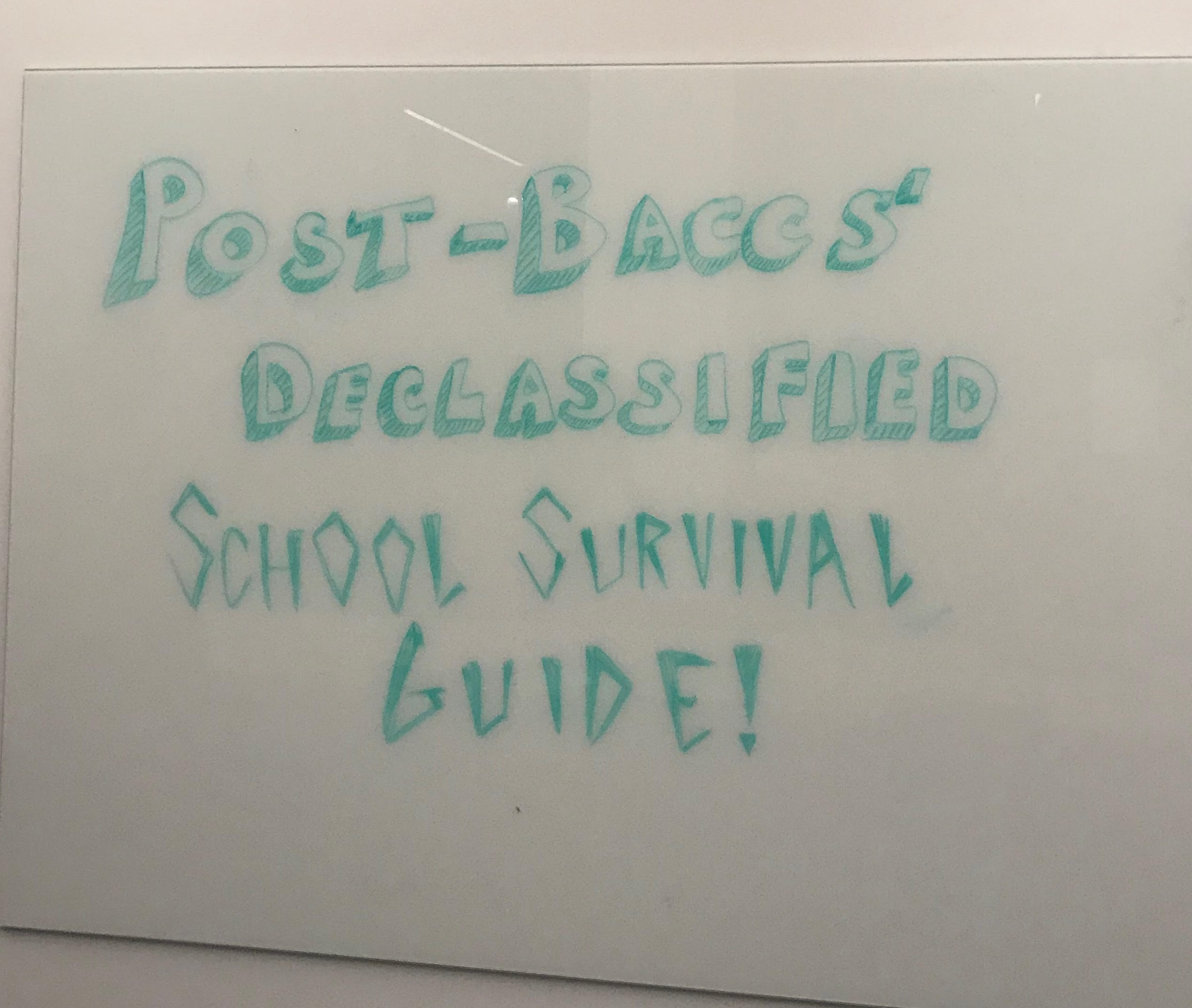 Nia Judelson, Drew Fellow for English and Creative Writing
Zoe Ross, Post-Baccalaureate Fellow, Design Center
Sylvia Korman, Post-Baccalaureate Fellow, Digital Humanities Center
Ruby Mastrodimos, Post-Baccalaureate Fellow, Media Center & Movement Lab
Anna Carlson, Post-Baccalaureate Fellow, Empirical Reasoning Center & Computation Science Center