'A Woman Who Knows Her Magic': An Immersive Shange Experience
Milstein Center, Movement Lab (LL020)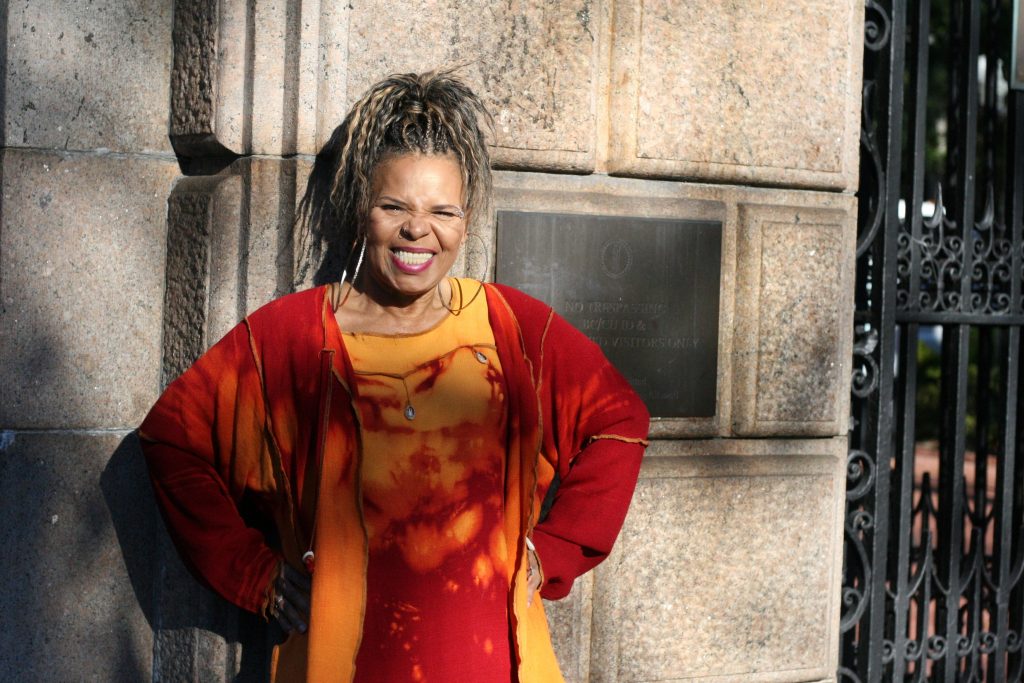 Stop by the Milstein Center Movement Lab (LL020) for a "A Woman Who Knows Her Magic" - a multimedia experience of words, sounds and images from Ntozake Shange's works and influences. Conceived by Barnard students, faculty and staff, this immersive event explores the development of Shange as an interdisciplinary artist who herself sought immersive aesthetic experiences.
Following the immersive experience, join us at the Shange Salon at 6:30 pm in the Diana Center Oval. At the end of the day, we'll discuss in our Shange Salon this new way of thinking about the confluence of language and movement and its implications for Ntozake Shange's work. 
The Shange Magic Project celebrates Ntozake Shange and The Sisterhood, the vibrant community of black women writers who began gathering in Brooklyn and Manhattan in the 1970s and went on to produce classics of black feminist literature. Speakers Patricia Spears Jones, Kimberly Springer, Mecca Jamilah Sullivan, and Courtney Thorsson help us consider the lessons earlier groups offer young women today about organizing and cultivating artistic communities. Stop by the immersive Shange Experience in the Milstein Center throughout the day.