Update: This post has been filled.
Under the direction of the Director of Research and Instructional Services (RIS), the Barnard College Associate Director of Research and Instructional Services will provide leadership, vision, planning and management for the Barnard College Archives. They will actively solicit, acquire, and appraise the archival records, alumnae papers, and other historical materials from administrative, departmental, and affiliated centers and units of the College. They will manage the day-to-day operations of the Archives, including the hiring, training, and supervising of professional and student staff, preparing reports, and administering an annual budget for preservation and supplies. They will develop policies and set long-term goals and priorities for preservation and access to digital content and develop and communicate policies and procedures for the use of materials housed in the Archives. The Archivist will serve as records manager for the College and is also a key member of the Research and Instruction team serving as a Personal Librarian to students and faculty in an assigned department or programs.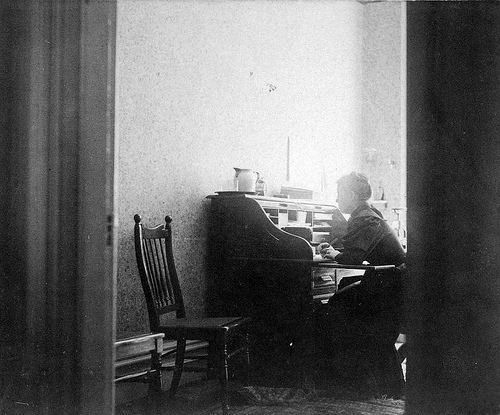 The ideal candidate will have an ALA-accredited master's degree in library and/or information science with a concentration in Archives; subject expertise in American Studies or History and advanced degree desirable. They must have a minimum of three years successful and increasing responsible experience in archives, including the supervision of staff.  They should have strong leadership, interpersonal, planning, communication (written and oral), and organizational skills and be able to foster teamwork and collaborate with faculty, staff, and students. The candidate must have experience in soliciting, acquiring, organizing, cataloging, and maintaining manuscript collections and also a demonstrated expertise with current practices related to print, electronic, and other primary source materials. 
Interested candidates should send a letter and resume to Employment Manager, Barnard College, 3009 Broadway, New York, NY  10027.  FAX:  212-854-2454.  Email: hr@barnard.edu.No telephone calls, please. 
Barnard is an equal opportunity employer and encourages applications from women and from individuals of diverse racial, ethnic, and cultural backgrounds.

"Mrs. Liggett at Her Desk" c.1895 photograph from Alice Duer Miller's Barnard College - The First Fifty Years courtesy of the Barnard College Archives.