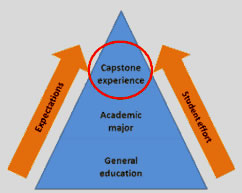 Heather Van Volkinburg, Data Librarian and Manger of the Empirical Reasoning Lab, and Shannon O'Neill, College Archivist and History Librarian, are co-presenting a poster at the 2013 CUL/IS Assessment Forum.
Their poster will look at how the Barnard Library has used the Understanding Library Impacts (ULI) protocol, a suite of asssessment intruments, to analyze and communicate the ways in which Barnard Library resources impact student learning. Van Volkinburg and O'Neill will discuss this year's results from the History Department's, Urban Studies Program's, and Empirical Reasoning Lab's ULI survey responses.
Administration, faculty, students, and friends are all welcome to attend!
The forum will take place on Thursday, June 20th from 3:30 to 5:00 pm in Butler Library, Room 522-523.