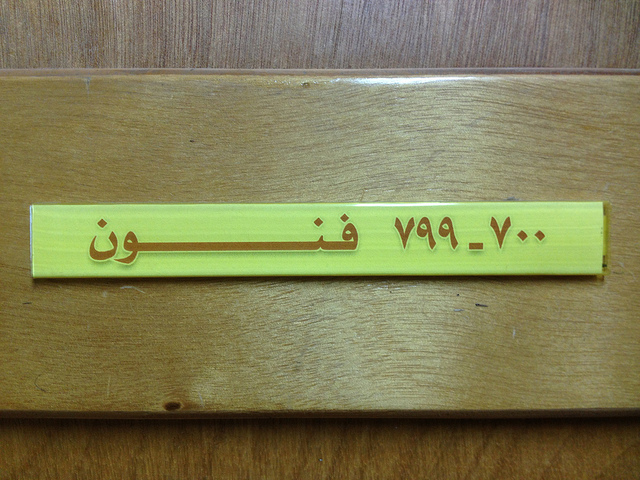 Sign reading "Funoon" (Arts), Nablus Public Library stacks. Photographed by Vani Natarajan, June 2013.
Tune in to 99.5 FM (or stream online at wbai.org) at 9:30 tonight for an interview with our very own Vani Natarajan, Humanities and Global Studies Librarian at BLAIS. Vani and Maggie Schreiner (curator at the Tamiment Library) will be featured guests on the radio show Asia Pacific Forum.

Last summer, Vani traveled to Palestine for two weeks with a group of librarians and archivists. The delegates traveled through cities, villages, and refugee camps across Palestine. They connected with librarians, archivists, cultural workers, and activists and learned about the struggles Palestinians face accessing resources and information under occupation and apartheid. Vani and Maggie will discuss their experiences and findings, as well as plans for future projects in solidarity with library and archival workers in Palestine.
For more information on the Librarians and Archivists Delegation to Palestine, visit their blog and check out their twitter feed.