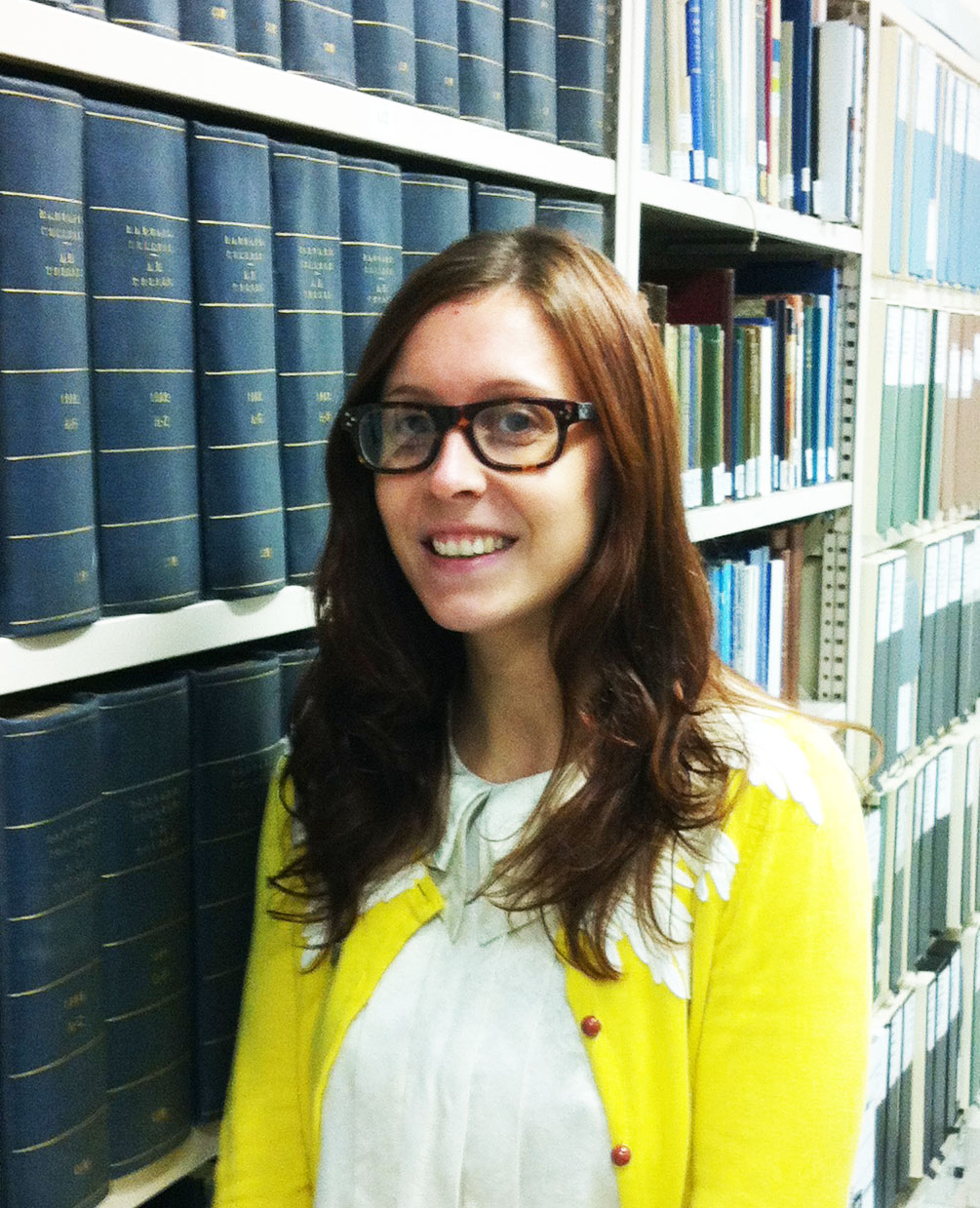 We are beyond excited to welcome new archivist & personal librarian, Shannon O'Neill!
Shannon comes to the Barnard College Archives by way of the Atlantic City Free Public Library, where she served as a reference librarian and archivist, and the Los Angeles Public Library, where she acted as the photo archivist for the Herald Examiner collection. She is committed to issues of literacy and access in archives, and she hopes to offer new ways to connect with the Barnard College Archives – digitally and physically. Shannon's professional interests include community-based archiving, underrepresented voices in archives, and the use of primary resource materials in education. She received her MLIS, with a concentration in archives, at UCLA in 2008, and holds a BA in British and American Literature from NYU. She is very pleased to become a part of the Barnard community and is looking forward to fostering new relationships with its students, faculty, staff, and alumnae.
Shannon's email address is soneill@barnard.edu, and her phone number is 212.854.4079.