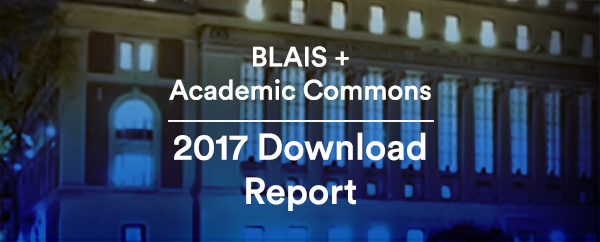 BLAIS Staff have been making major contributions to Columbia University's Academic Commons! Academic Commons is Columbia University's digital repository where faculty, students, and staff of Columbia and its affiliate institutions, including BLAIS staff, can deposit the results of their scholarly work and research. Content in Academic Commons is freely available to the public.
These are some highlights of access records for BLAIS staff contributions from January-December 2017. 
The Most Downloaded in 2017: 
In total, 25 items in the Academic Commons have been authored by the BLAIS staff. Over "Lifetime," they have been viewed over 24,000 times and downloaded over 22,400 times. Wow!