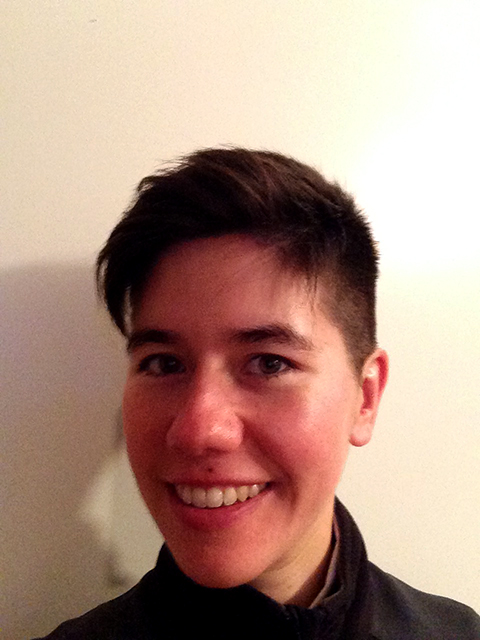 Amy Lau is happy to be one of two Archives Fellows for the 2015/16 academic year!
Amy is a graduate student at Pratt Institute's School of Library and Information Science, where she is focusing on archives, digital humanities, and digital content management. Amy has previously worked as the graduate assistant to the 16mm film collection at Pratt Library in Brooklyn and as an intern in the Research Library at Anthology Film Archives. Before pursuing an MSILS degree, Amy enjoyed doing administrative work around a lot of social workers at NYU and at an outpatient clinic in Brooklyn. In addition to interests in archives and film, Amy is also passionate about literature, ethics, critical race theory, narrative theory, and gender studies. Amy studied these topics at UCLA and NYU, earning a BA in English and a MA in Humanities and Social Thought, respectively.
Amy was born and grew up in the heart of the Silicon Valley with an awesome twin and a very smart sheltie named Travis. Amy currently lives in Brooklyn with Buffy, a tiny cat named after a certain iconic vampire slayer.