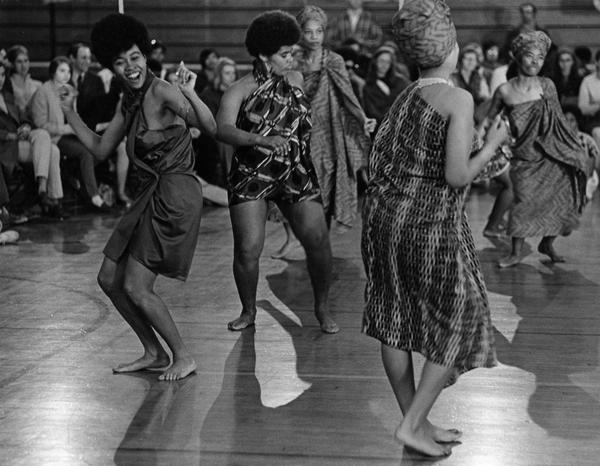 Several BLAIS staff members were awarded Barnard Inclusion Grants! The Council on Diversity, Equity, and Inclusion created the Barnard Inclusion Grant to financially support community members' efforts to help foster inclusion and belonging on campus. Grants were awarded to:
Martha Tenney and Shannon O'Neill of Archives, to support a reunion reception in celebration of the Barnard Organization of Soul Sisters' (BOSS) 50th anniversary, centering the importance of documenting the histories of Black students and alums.
Melanie Hibbert, Rachel James, Karl-Mary Akre, and Ruby Mastrodimos representing the Media Center for their collaborative project, "The Media Center Emerging Filmmaker Mentorship Program," a semester-long program that will focus on providing funding, mentorship, and project support to underserved undergraduate filmmakers.
Miriam Neptune, Madiha Choksi, Martha Tenney, Shannon O'Neill, Sylvia Korman of The Digital Humanities Center and the Archives, for their proposal, "Summer Digital Humanities Research Fellows," a summer program that will encourage and support independent research and digital project creation by students, staff, faculty, and community partners.
Congratulations!