NEW YORK, April 22, 2014 –
This year the Barnard Library launched a program funding research with its Archives and Zines, as well as holdings from the Barnard Center for Research on Women. Library Dean Lisa Norberg believes the awards will "shape broader dialogues in women's, gender and sexuality studies and intersectional feminisms."
The winners have been granted $2,500 each to support their onsite use of Barnard materials during the 2014/15 academic year. The inaugural awardees are:
Archives
Yin Wang is assistant professor in the Department of Foreign Languages and Literature at National Cheng Kung University, Taiwan. She received her B.A. and M.A. in English from National Taiwan University, and Ph.D. in Literature from University of California, San Diego. In the summer of 2014, she plans to study the Barnard Organization of Soul Sisters (B.O.S.S.), in order to contemplate how those highly competent, migrant black feminist students think and act for equality, when formal accommodation of difference has divided communal grief and generated new hierarchies.
BCRW
Michelle Moravec is an associate professor of history at Rosemont College in Philadelphia. After receiving a doctorate in women's history from UCLA, she worked as the assistant director of the women's leadership program at Mount St. Mary's College in Los Angeles and then as the Director of the Women's Center at William Paterson University of New Jersey. She is currently developing a manuscript entitled The Politics of Women's Culture, in which The Scholar and The Feminist Conferences held at Barnard College play a pivotal role.
Zines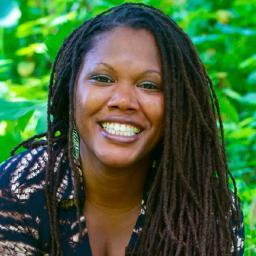 Joshunda Sanders is a writer working on a book about race and media scheduled to be published by Praeger Books in 2015. She earned a Masters of Science in Information Studies from the University of Texas at Austin in 2009 and attended Vassar College as an undergraduate. The Barnard research award will be help her explore how differently race and gender are framed by zine editors, publishers and authors of color in contrast with traditional/legacy media framing.
The award jury was comprised of Zine Librarian Jenna Freedman, BCRW Program Manager Anne Jonas, Library Dean Lisa Norberg and College Archivist Shannon O'Neill.
Contact
Jenna Freedman
Associate Director of Communications
Barnard Library
jfreedma@barnard.edu
212.854.4615
@barnlib
 
Librarians at Barnard were inspired to create this program by similar awards at Columbia University and the Sallie Bingham Center for Women's History and Culture.
-END-
4/22/14 BLAIS