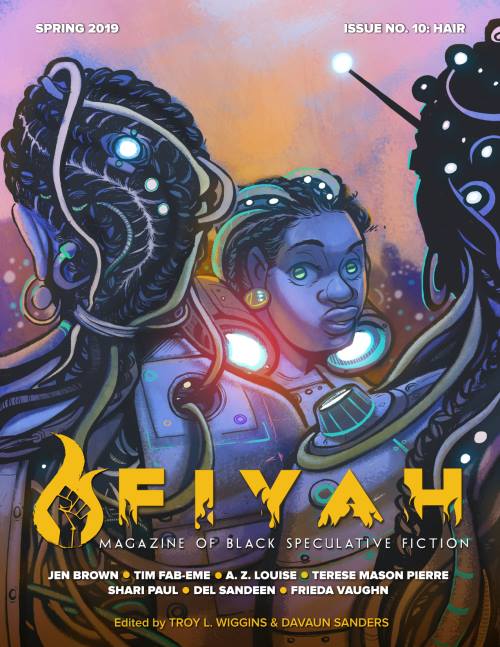 After more than half a year of writing and re-writing, Jen Brown's novelette has been accepted into FIYAH, a science fiction fantasy literary magazine that she adores. Her novelette, titled "While Dragons Claim the Sky" will drop on April 1st as part of FIYAH's tenth issue on hair, and is about a coif mage and wily huntress reaching for their dreams amid a dragon exodus (while, of course, wrecking power structures in the process). Jen is over the moon about her appearance in the upcoming issue, so be sure to congratulate her!
In the meantime, check out FIYAH for some science fiction fantasy fun.
Congratulations Jen!