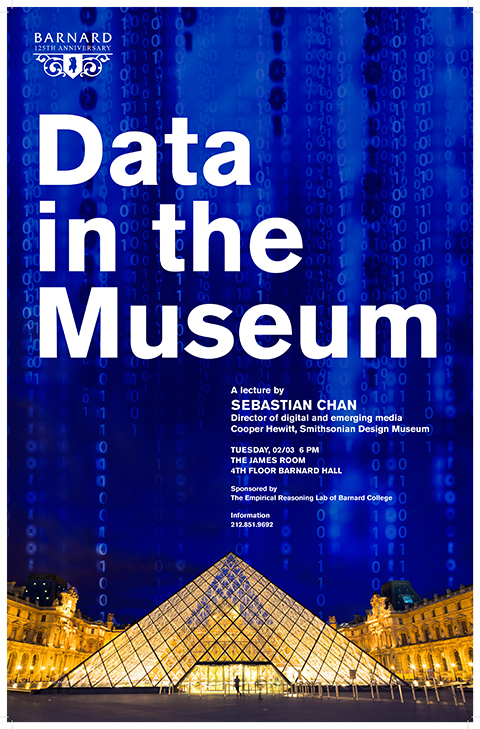 Tuesday, February 3, 2015, 6 PM James Room, 4th Floor Barnard Hall
Barnard's Empirical Reasoning Lab works to support the transformation of women into effective data users to increase their numbers in STEM fields, where they are consistently underrepresented, and to increase their effective use of data across all fields, including public policy, health, journalism, and education.
In rethinking how museums engage with their communities, Sebastian Chan's work in Australia and North America has focused on implementing digital interfaces and technology-driven experiences both in galleries and online. He has developed interfaces that allow scholars and amateurs to explore and play with collections beyond the museum itself; he has been experimenting with methods for preserving source code and data so that future researchers can look at that information through the lens of the limits in technology of the day; and he has led Cooper Hewitt's digital redesign of its user experience and the digitising of all of its collections.
In this talk, Chan discusses his insights, experiences, and the challenges faced during his efforts to combine emerging technologies, data, and the world of museums. Chan is the director of digital and emerging media at Cooper Hewitt, Smithsonian Design Museum. Previously he was at the Powerhouse Museum in Sydney and has worked extensively as a museum consultant. He blogs at freshandnew.org.
Free and open to the public!