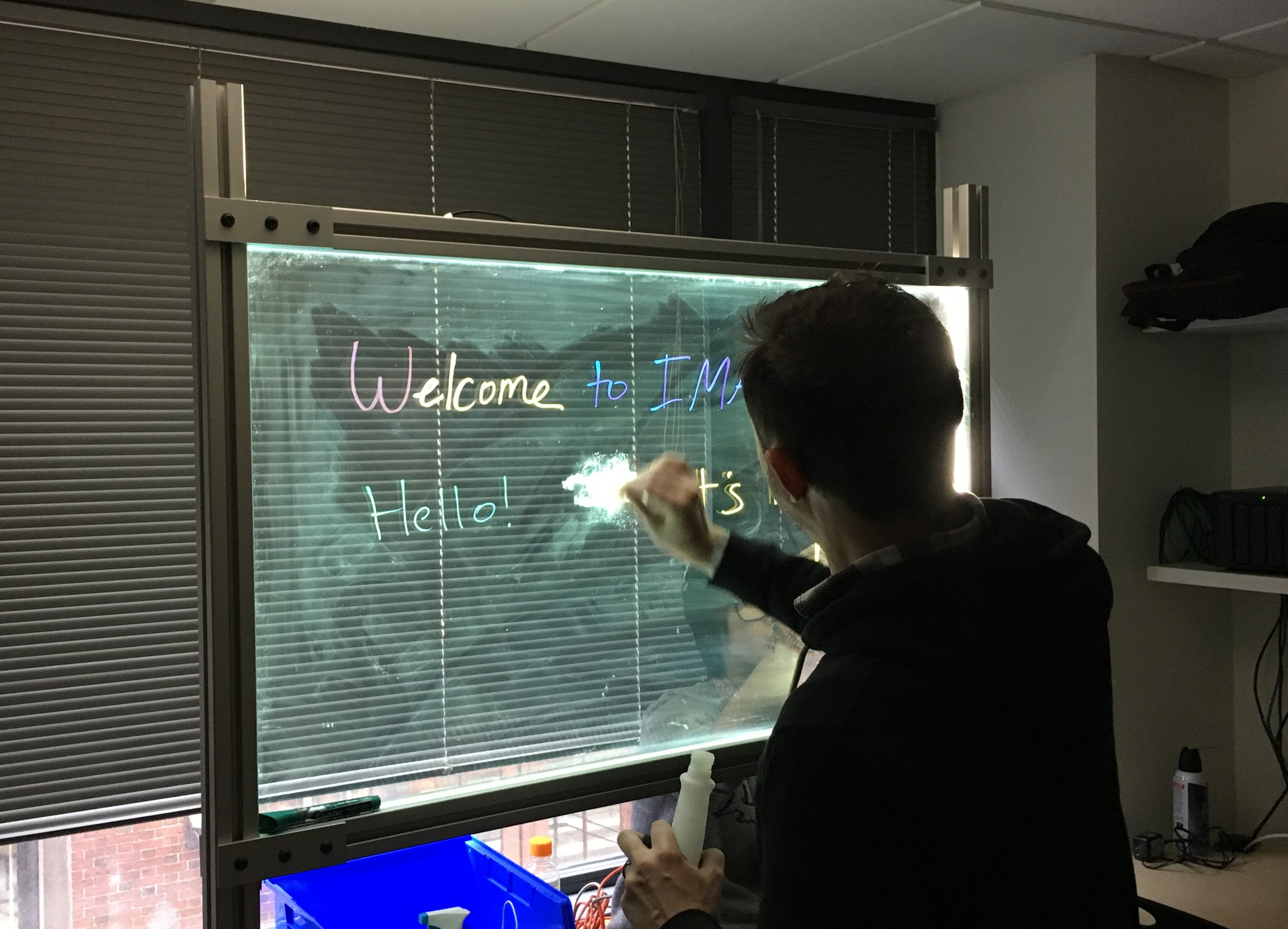 It's summer, Barnard! We know you're itching to get back to seminars and homework (right?), but the good news is that even though classes aren't in session, IMATS is still here to help you with all your tech needs! The equipment room is open Monday through Friday 10am-5:30pm this summer, where you can check out photography and AV equipment, headphones, external hard drives, and more. If you need to use a media workstation, the editing room is open Monday through Friday 9:30am-5:30pm.
IMATS also has three new nifty gadgets available for use: an LED-lit glass board that is perfect for recording equations, animation, and other written content (shown above); a smartphone video camera kit containing lenses, a mini-tripod, and a microphone that plugs into the headphone jack; and a Virtual Reality/360 camera (check out our test shot here!). IMATS is always open to new media production ideas and is excited to see what students and faculty do with these new pieces of equipment!
To check out an item, fill out a request form at least 24 hours in advance.