NEW YORK, May 2, 2016
The Barnard Library is in its third year of a program funding research with its Archives and Zines, as well as holdings from the Barnard Center for Research on Women The awards jury, consisting of Che Gossett, representing BCRW; Shannon O'Neill for the Archives, and Jenna Freedman for the zine library had to choose from a competitive pool of applicants from across the US, the UK, and Canada. We are happy to announce the the winners: Lena Palacios, an assistant profressor at the University of Minnesota and Susana Sepulveda, a Ph.D student at the University of Arizona. Ms. Palacios and Dr. Sepulveda are granted $2,500 each to fund their research trip to Barnard.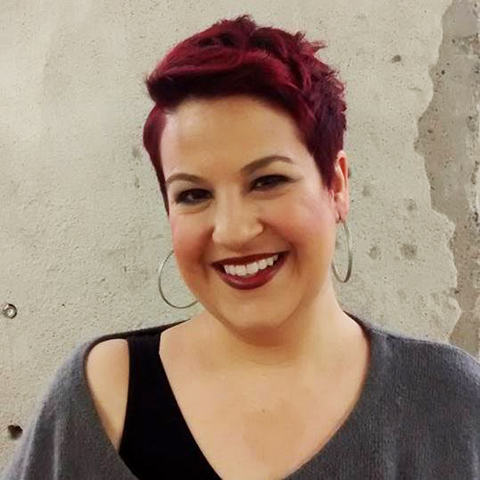 Lena Palacios is an Assistant Professor in the Departments of Gender, Women & Sexuality Studies and Chicano & Latino Studies. Her research and teaching focuses on critical prison studies and prison abolitionism, Black, Indigenous, Chicana & Latina queer and trans feminisms, girls' and girlhood studies, transformative justice and community accountability, media justice, as well as research justice. Lena is currently writing her first book entitled Weaponizing Safety: Indigenous and Race-radical Feminist Transformative Justice Praxis. This project employs ethnographic and archival research, as well as critical discourse analysis of social movement texts in order to explore arts- and performance-based, transformative justice collectives across North America. She plans to conduct archival research in two collections housed at the Barnard Center for Research on Women. Utilizing the Women's Prison Activism collection, Lena intends to trace the historical legacies and activist genealogies of Indigenous and women of color feminists that can guide feminist anti-violence activists in strengthening contemporary movements against sexual and domestic violence capable of dismantling both race-based and gender-based violence perpetuated by the carceral state. Accessing radical social movement and public policy documents housed in the BCRW archives will assist her in uncovering these particular genealogies of feminists who have historically spoken and organized against interpersonal, sexual, and carceral state violence from the margins of the Black, Chicana/Latina, and Indigenous communities. Lena also intends to examine zines produced by Indigenous women and women of color that address intersecting forms of violence.
Susana Sepulveda is a PhD student in Gender and Women's Studies at the University of Arizona. Her research explores the formations of Chicana and Latina punk subjectivities, epistemologies, representations, and cultural productions including zines, memoirs, music, and performances. Moreover, she is interested in researching the relationship between Chicanas and Latinas in punk and riot grrrl, and their impact on these cultural movements, specifically with regards to feminist politics. Her work draws from Cultural Theory, Chicana feminism, Latina/o Studies, and punk epistemologies. Susana will be using the Barnard Zine Library Collection to examine representations of Chicanas and Latinas in punk and riot grrrl zines, from 1990 to 2015. She is particularly interested in tracing how Chicana and Latina punks represent themselves, narrate their stories, and theorize ways of knowing through the making of zines. The research she will conduct at Barnard will be part of her dissertation project on Chicana punk subcultural formations.