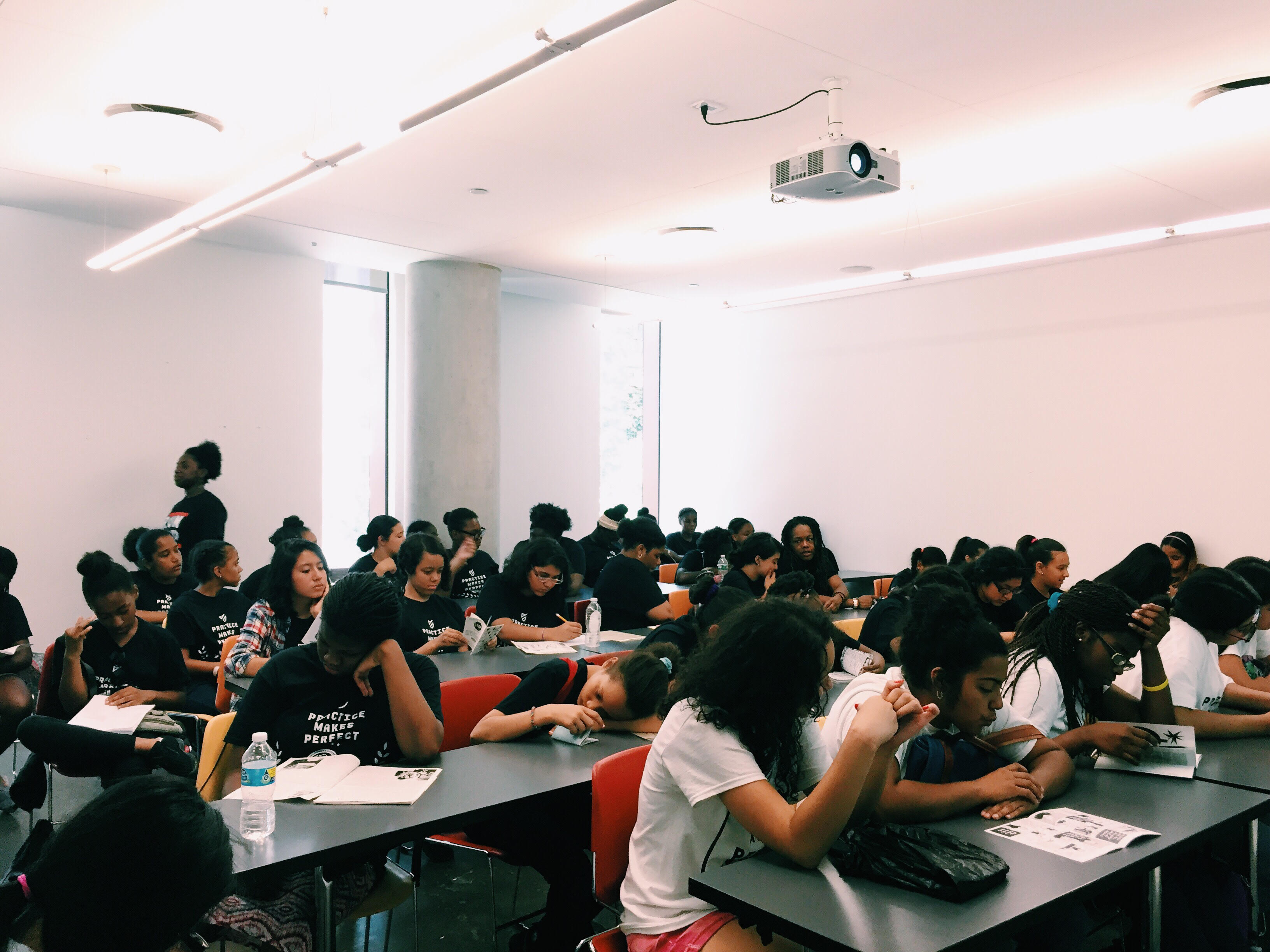 On Wednesday, July 20th, zine librarian Jenna Freedman partnered with Barnard alum Andrea Adomako '15, a teaching fellow at the Young Women's Leadership School in the Bronx, to run a zine workshop for 7th and 8th grade girls in the Practice Makes Perfect summer program. PMP partners with schools to create high quality summer learning opportunities in high need communities, focusing particularly on the summer learning loss. Andrea was accompanied by fellow teachers Jasmine Council and Christina McNamee.
More than forty students attended in the workshop, along with several PMP high school mentors. Participants spent five minutes reading perzines selected from the Barnard Zine Library before discussing the zines as a group. After an hour of conversation about zine culture and what makes zines important, the students headed to the LeFrak Center to visit the zine stacks, where they could browse and peruse at their leisure. The field trip was an introduction to zine culture as Andrea, Jasmine, and Christina's PMP classes prepare to make their own zines.

See Jenna's presentation slides here, and read more about PMP here.