This Wednesday, April 23rd, BCRW hosts a salon in celebration of Redefining Realness: My Path to Womanhood, Identity, Love, and So Much More, a new memoir by writer, speaker, and advocate Janet Mock. The salon will commence with a reading by the author, followed by a discussion with scholars, writers, and activists. Salon participants explore the history of media and literary representations of women of color in the U.S., the importance of storytelling in social movements, trans women's activism, and the role of community and personal relationships in establishing resilience to hostile environments. For more information on Wednesday's salon, visit the BCRW event page.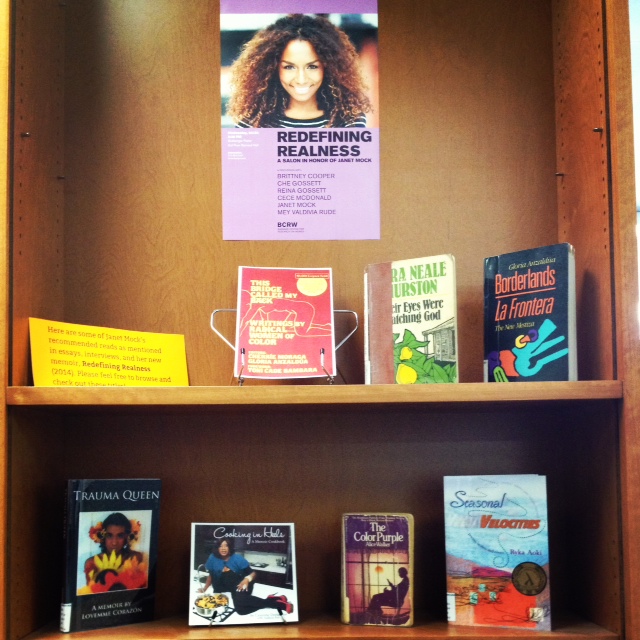 Visit the 2nd floor of the Barnard Library to check out a book display featuring works by some of Janet Mock's favorite writers, as mentioned in her memoir, essays, and interviews.
Also, be sure to check out "I Use My Love to Guide Me: Surviving and Thriving in the Face of Impossible Situations," a conversation with CeCe McDonald, Reina Gossett, and Dean Spade, on Monday April 21st. This event is part of No One is Disposable, a series of conversations on trans activism and prison abolition.