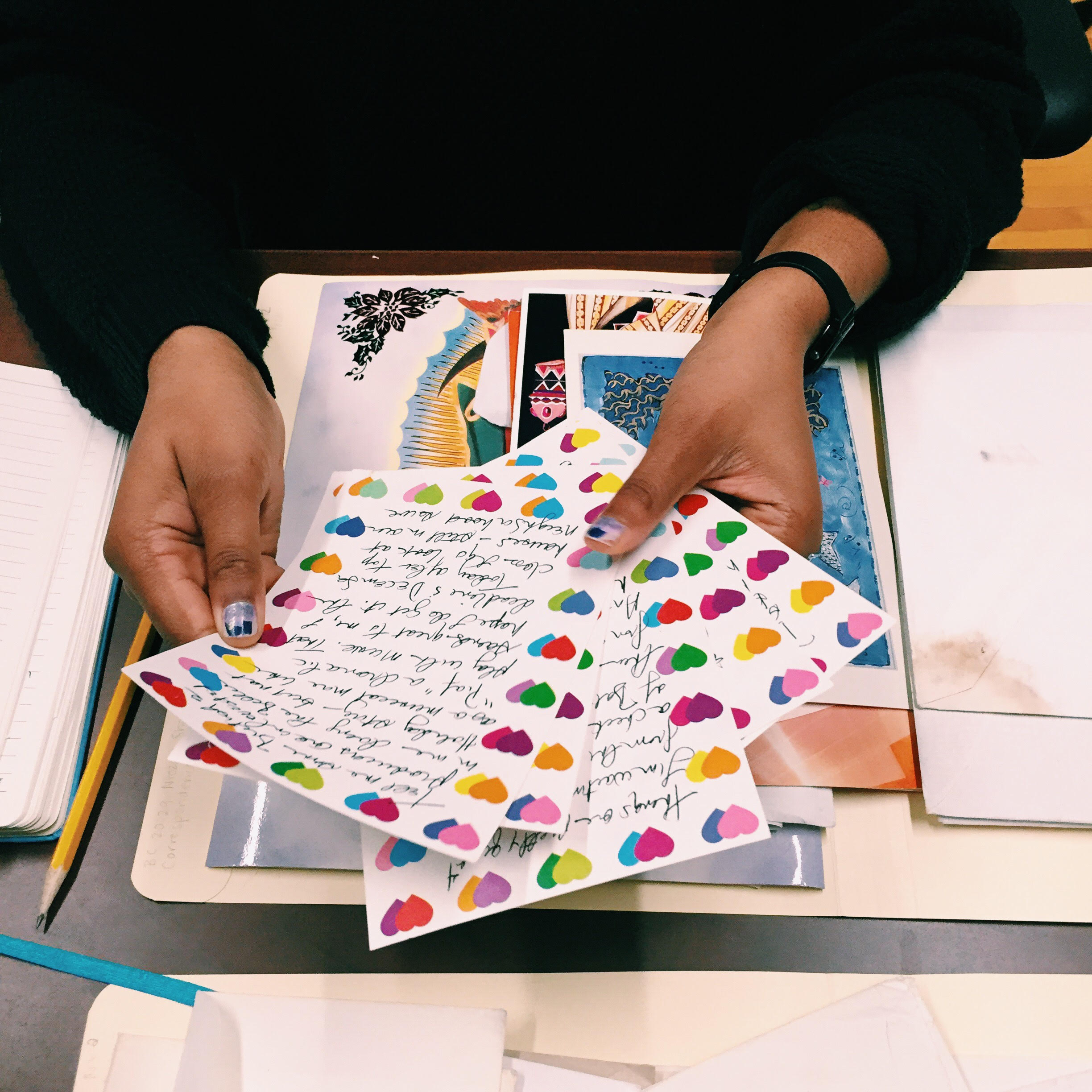 Women in Higher Education, a monthly news journal for female faculty, staff, and students on college and university campuses, published a front-page article about the Barnard Archives and Special Collection's acquisition of the Ntozake Shange collection in their July 2016 edition. The article features commentary from college archivist Shannon O'Neill, and discusses materials like early drafts of Shange's writings and Phat Mama, a literary magazine edited with friends from Barnard. The piece also highlights the incorporation of the collection into The Worlds of Ntozake Shange, a course taught by Professor Kim F. Hall, the Barnard Library's 2014 Faculty Partner of the Year.
"It is a tangible marker of a black feminist legacy at a college that had for too long not honored that tradition," Professor Hall said of the collection. "I am awestruck to lead the first generation of student scholars to use Ntozake's archive and to see them find in the collection a much-needed space of love and healing as campuses everywhere struggle with legacies of inequality."

Read the rest of the article here, and check out the finding aid for the Ntozake Shange papers here.  
Above: Kiani Ned '16 looks through Shange's correspondence as a part of The Worlds of Ntozake Shange course.