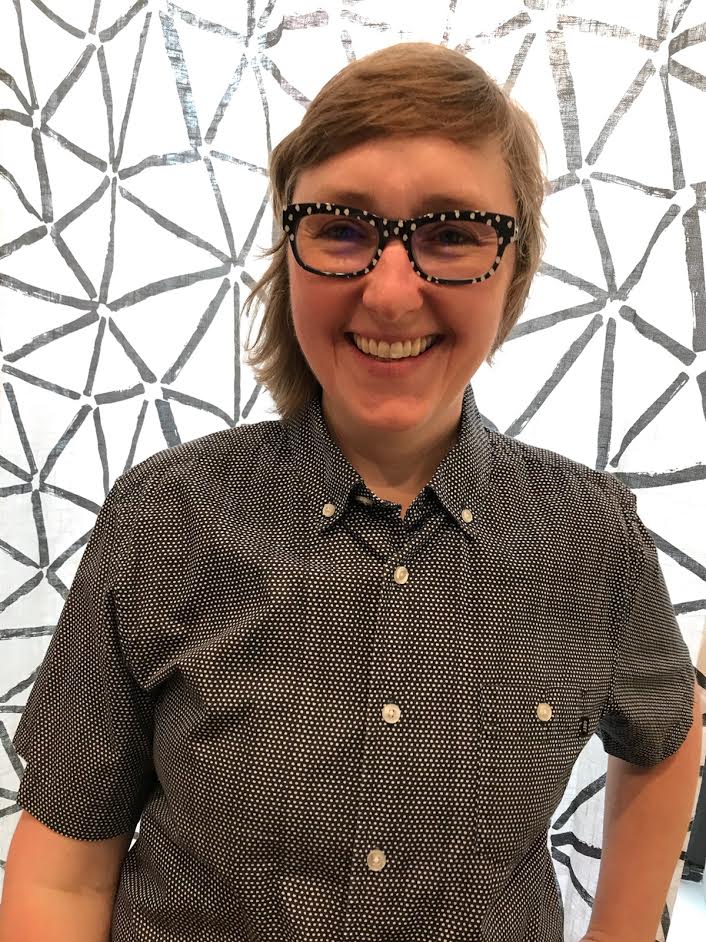 We're excited to welcome Kristen Hogan (she/her) , the new BLAIS Director for Collections Strategy and Library Operations! Kristen is looking forward to meeting you and to being a part of the Barnard community! With a career in social justice-based team building and project management in libraries, universities, and bookstores, she is excited to contribute to Barnard's impact on the future of librarianship and community building through literature.
She moved to New York City this January from Austin, where she worked at The University of Texas. While at UT, she served as the English Literature and Women's and Gender Studies Librarian, the Associate Director of the Center for Women's and Gender Studies, and most recently as the Education Coordinator of the Gender and Sexuality Center. She has also worked in feminist bookstores, including as book buyer and co-manager of the Toronto Women's Bookstore, a racial justice-based and trans affirming feminist bookstore.
Kristen loves to learn about, discuss, and work toward racial justice-based queer feminism in everyday life. Her book, The Feminist Bookstore Movement: Lesbian Antiracism and Feminist Accountability (Duke University Press, 2016), was nominated for a Lambda Literary Award this past summer. She has a PhD in English Literature and an MS in Information Studies, both from UT. When she's not working or reading, she's walking her two dogs and baking. She's currently reading (and recommends) As We Have Always Done: Indigenous Freedom through Radical Resistance by Leanne Betasamosake Simpson (University of Minnesota 2017); have you read it? She'd love to discuss it together. Her email address is khogan@barnard.edu. She does not have a phone number yet. When she does it will be posted to the Barnard and Columbia directories.