@barnlib
News from the Barnard Library
Events
Media Center
Feminist Film Series: Animated Shorts Festival
Thursday May 2, 6:00-9:00 PM
Glicker-Milstein Theatre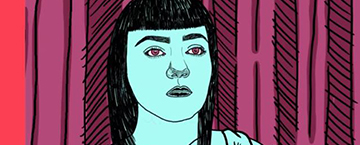 Watch animated works from around the world that cover a wide breadth of topics including reproductive health, queer love, and national identity. There will be a Q&A with some of the filmmakers, and refreshments!  Learn more at tinyurl.com/y4yrkv6o
Archives
Let's Go Back: Students Challenging Representation in Public Art and Archives 
Friday May 3, 6:30-8:00 PM
Diana Center LL103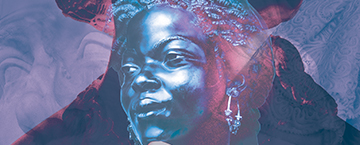 Students and alums from Bronx Community College, Barnard College, and the Columbia Oral History Masters Program discuss reclaiming space on campus and their research on challenging histories of memorials in the United States.
---
Operations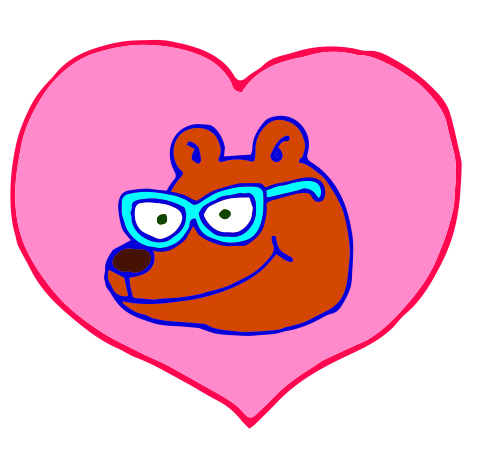 For Reading Days & Final Exams, we will be open 24 hours a day starting Tuesday May 7th, 8:00 AM, until Friday, May 17, 2:00 AM. 
The Circulation & Help Desk will open during regular hours.
Summer Hours begin May 17. 
 
---
Archives
The Archives collections are a rich place for senior thesis and capstone project resources. Here are some students who researched in the Archives and the collections they used:
Madison Ailts, "The History of Women's Services: Analyzing the Role of Non-Medical Professionals at the Country's First Abortion Clinic" (working title). Sabra Moore NYC Women's Art Movement Collection
Maya Garfinkel, "The Ideal Home for the Embryonic New Woman: Barnard College and the Housing Imperative." The Barnard Bulletin; The Bulletin of the Associate Alumnae of Barnard College; Dean's Office Records; Residential Life and Housing Collection; Buildings and Grounds
Kate Gerhart, Title Forthcoming. Sabra Moore NYC Women's Art Movement Collection 
Miriam Lichtenberg, "An American, Not a Jew: A History of the Jewish Women of Barnard." Barnard Bulletin; Mortarboard; Virginia Crocheron Gildersleeve Papers; Shirley Adelson Siegel Papers; Barnard Bear; Eleanor Meyers Jewett Scrapbooks
---
Professional Activities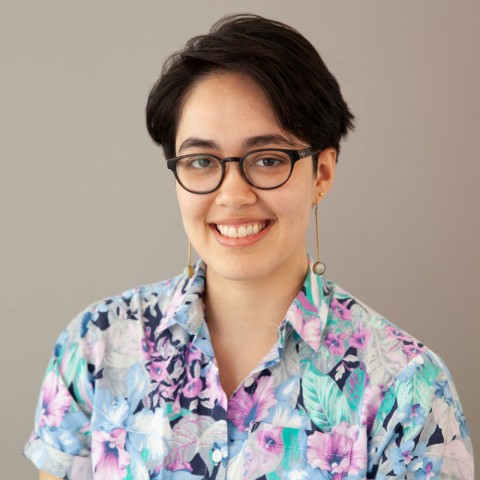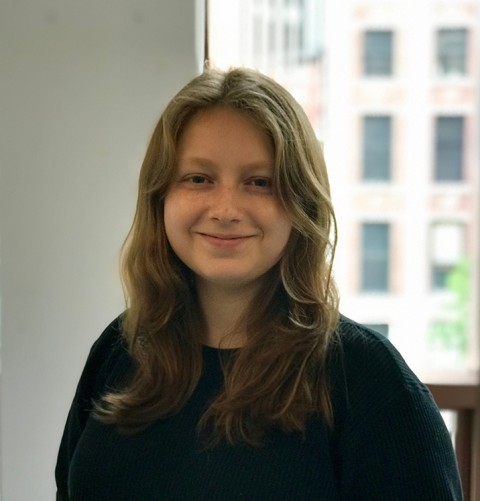 Although we're sad to say goodbye, we're thrilled that two of our Post-Baccalaureate Fellows will soon start their graduate school journeys!
DHC fellow Sylvia Korman will attend the CUNY Graduate Center to pursue a PhD in Renaissance Literature, and Design Center fellow Zoe Ross will undertake a Masters of Architecture at the Melbourne School of Design at the University of Melbourne beginning in March 2020.
Kristen Hogan, Director of Collections Strategy & Library Operations, joins a panel of Lesbian Herstory Archives researchers at the Brooklyn Community Pride Center on Thursday, May 9 at 7:00 pm.
---
Staff News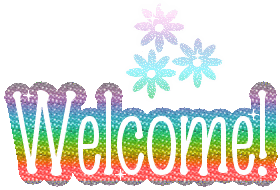 Welcome to Christina Song, the Assistant to the Dean of BLAIS! In April, Christina joined BLAIS to support Dean Jen Green and the library management team, furthering the dynamic work that is being done here to serve our communities.
---
Barnard FLIP
In Barnard FLIP's first year, 475 books were checked out, and 414 undergraduate Barnard & Columbia students signed up to use the collection.
---
Collections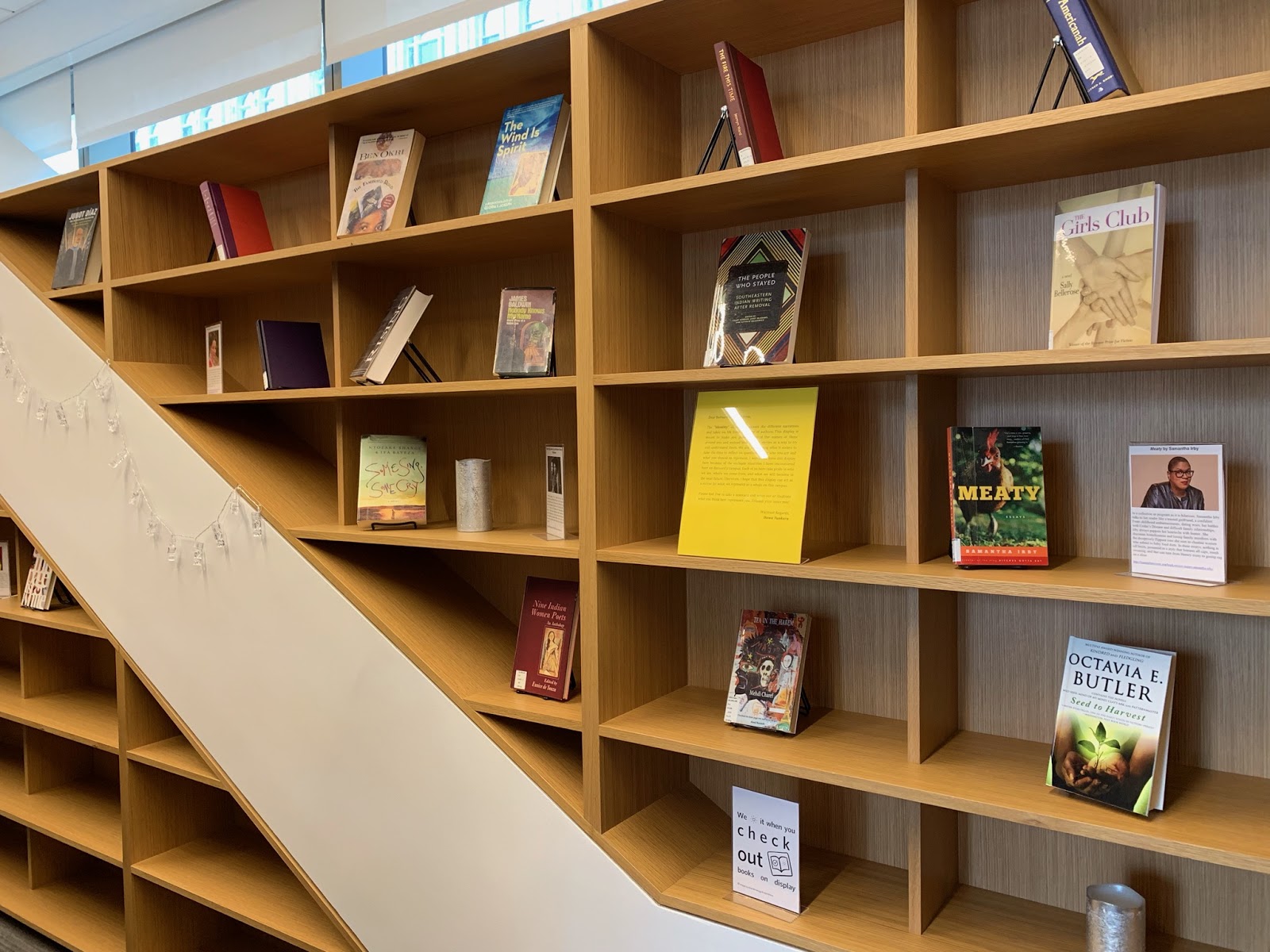 Take a look at the book displays on the Milstein Center's 2nd, 3rd, and 4th floors. The displays are located on the wooden display shelves on the west side of each floor. Each has a different curator and theme:
2nd floor, Barnard & Harlem, curated by Chelsea Adjalla 
3rd floor, Activism, curated by Naledi Kekana
4th floor Identity & Story, curated by Hawa Tunkara.
We encourage you to read and check out books on display!    
---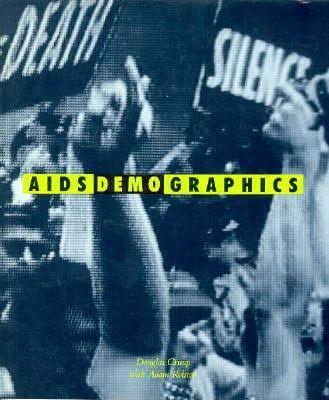 AIDS Demo Graphics is both a history of ACT UP's early work fighting for recognition and support during the AIDS crisis (which, to be clear, is ongoing), and a self-described "do-it-yourself manual showing how to make propaganda work in the fight against AIDS." Written in the 1980s AIDS crisis, the book centers the critical role of queer activism in the fight, as well as the energy, anger, and radical love that continues to drive this movement. 
Crimp, Douglas. AIDS Demo Graphics. Seattle: Bay Press, 1990.
Barnard: RA644.A25 C75 1990
Review by Meredith Wisner, Art and Architecture Librarian