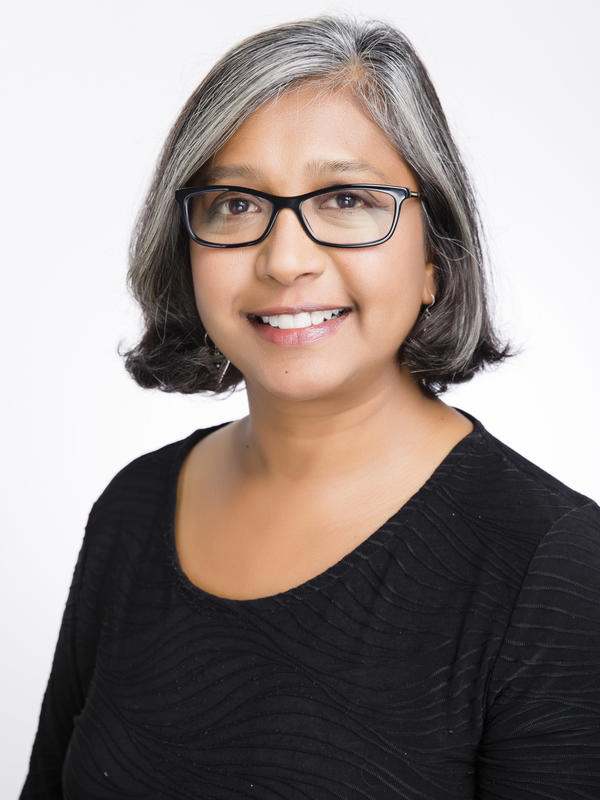 History professor Nadasen has been named the BLAIS (Barnard Library and Academic Information Services) Partner of the Year by Media Center Director Melanie Hibbert and Empirical Reasoning Center Associate Director Alisa Rod for her collaborations with Media Center and Empirical Reasoning Center (ERC) staff.
The Media Center supported the course "Maids and Madams: Nannies, Maids, and Care Workers in a Global Economy." Premilla partnered with the NYC Damayan Migrant Workers Association, an organization whose mission is to organize and empower low-wage immigrant domestic worker. Premilla, with Damayan, connected students with domestic workers to conduct oral history interviews with them (on video), and students learned the methods and techniques of oral history, as well as how to transcribe an interview.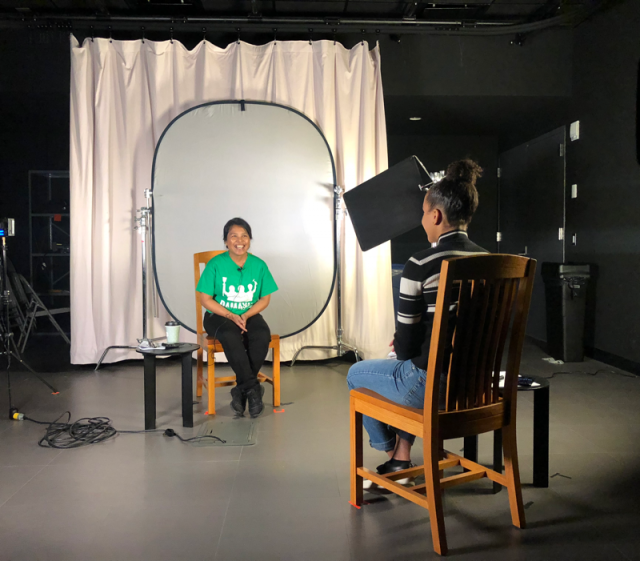 Premilla reached out to the Media Center about using the production studio space as a resource for the oral history interviews. Media Specialist (now Associate Director of IMATS) Rachel James coordinated shooting times, which often were held over the weekends to accommodate domestic workers' schedules, and set up the space for comfortable video interviews. Students were instructed in basic production techniques including how to mic an interview participant, and operate a camera. A total of nine subjects were interviewed. The Media Center accommodated special production requests (e.g., lighting a participant in a way where their face was not recognizable). We believe this was a successful partnership of connecting BLAIS resources with a class to support their research and pedagogical goals.
Alisa Rod also nominated professor Nadasen, for Premilla's Mississippi Semester, a course  focused on childcare among low income populations. Alisa and other ERC staff, notably ERC Lab Coordinator Fatima Koli, led workshops on finding census data, then using Social Explorer to generate tables and maps from it, using Excel to work with microdata, and visualizing tabular data in QGIS.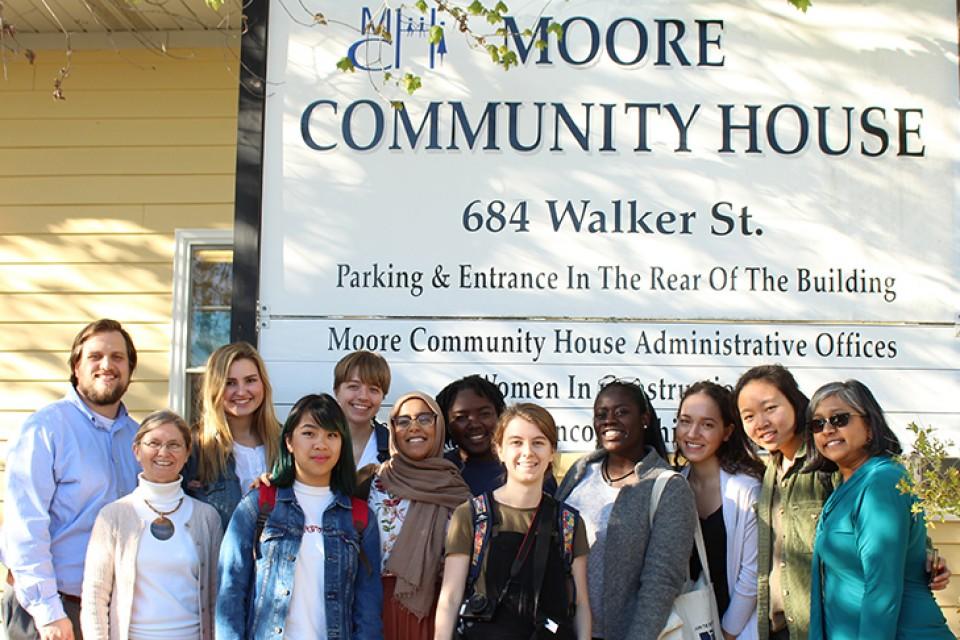 Nadasen is the sixth FPOTY (Faculty Partner of the Year). The others, in reverse chronological order, are:
Premilla will be honored with an exhibit, her name on the FPOTY plaque, and a reception in her honor. Congratulations and thank you, Premilla!