Meet Juanita Simon, Public Safety Access Attendant at the Milstein Center.
For many visitors to the Milstein, Nita's is the first face that greets them at the door. We conducted an interview with Nita about her time here.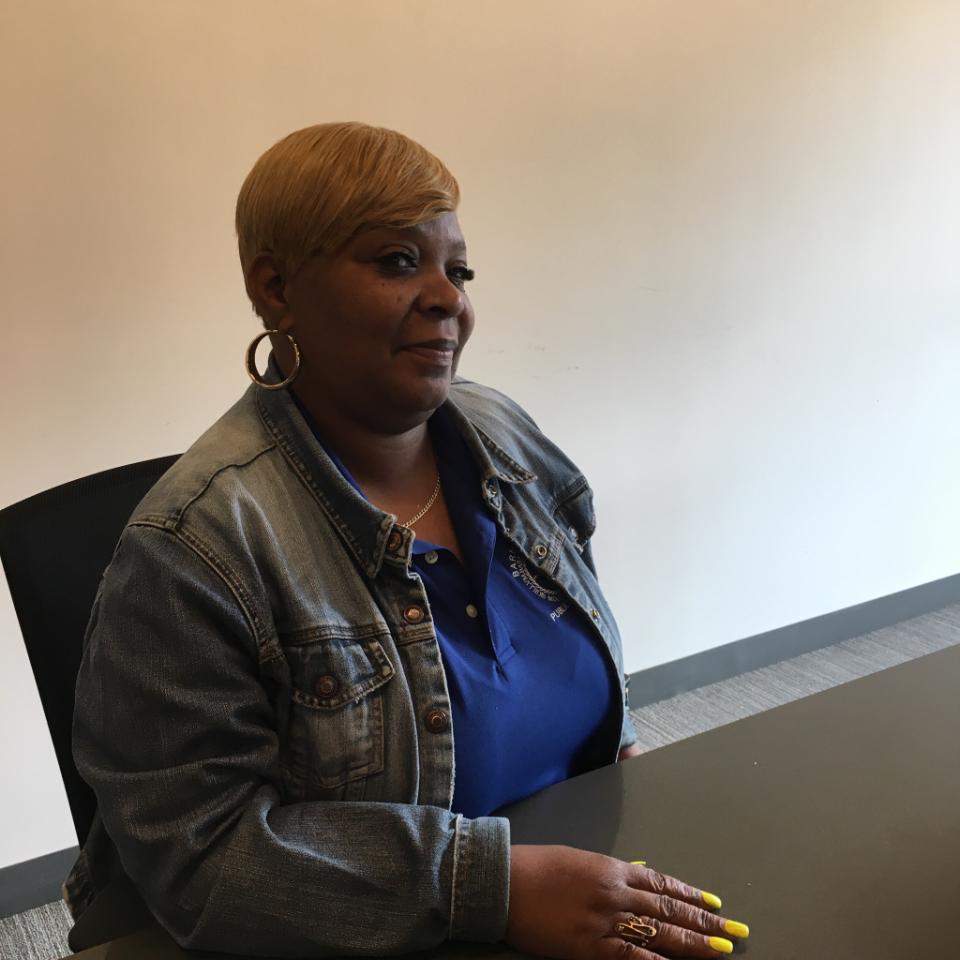 What is your favorite thing about the Milstein Center?
The whole building is beautiful. But one of my favorite things is the balcony and the Design Center.
Do you miss anything about Lehman Hall?
No, it was an old building. Out with the old. In with the new.
How long have you been at Barnard?
20 plus years.
Have you interacted with any of the labs, centers, or divisions the library? For example, taken part in a Stillness Lab, gotten safety trained in the Design Center, borrowed a book, video, or zine?
No, but I plan on safety training for the Design Center.
Favorite hobbies?
Reading, shopping, watching RatchetTV.
Do you have a work spouse (someone at Barnard who is your go-to and best friend when you're at work)? Who is it, and why?
Yes, I have a few of them. They all know who they are. (smiles)
Thank you, Nita!