Jill Lagerstrom earned her BA in Classical Languages and Literature at the University of Chicago followed by a Masters in Library Science at Rutgers University. Recently located to the New Jersey suburbs,  she has been settling her family into the area while volunteering at the Thomas Edison National Historic Park archives and at her son's elementary school library.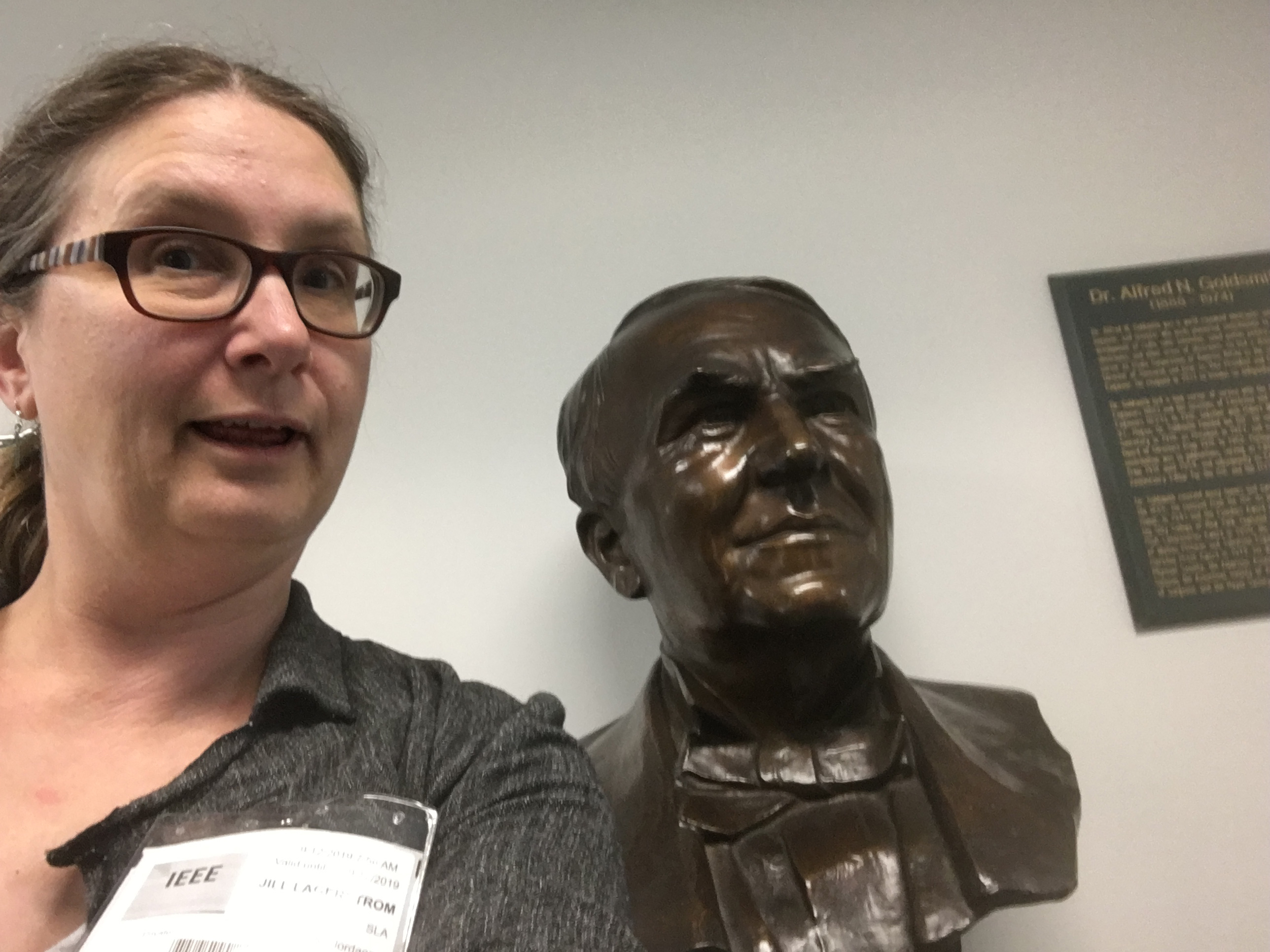 For ten years, Jill was the Chief Librarian at the Space Telescope Science Institute, the organization that manages the science operations of the Hubble Space Telescope and the upcoming James Webb Space Telescope.
Jill is learning Minecraft with her 6-year-old and reads science fiction.  An avid banjo player of the "old time style" since the age of 13, she is part of a new band called "The Kitchen Girls."
Jill's office is 312 Milstein. Her email has not generated yet, but we think jlagerstrom@barnard.edu is a safe bet.