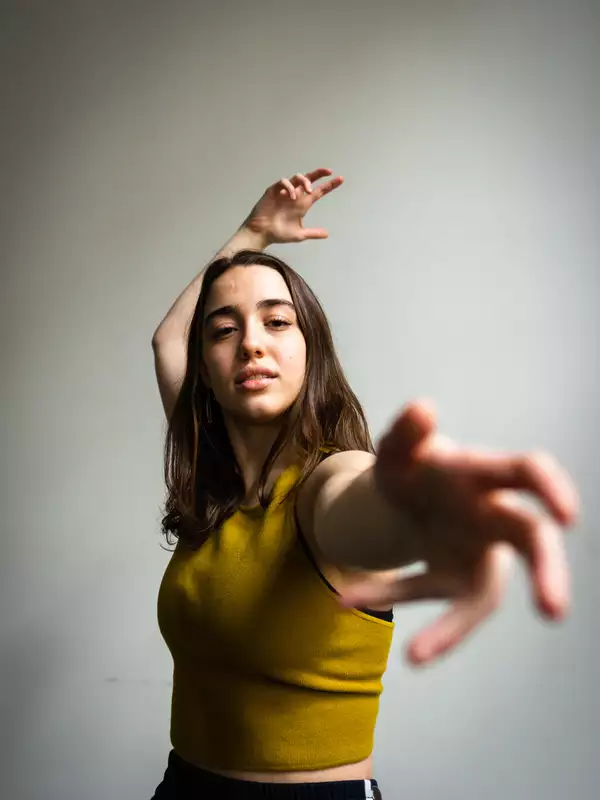 Allison Costa
Coordinator & Creative Research Artist, Movement Lab
Allison Costa (she/they) (BC' 19, Dance and Computer Science) is a dancer, creative technologist, and multi-media artist based in New York City. Her interdisciplinary practice is process-focused and collaborative, as it embraces tenets of emergent strategy, glitch feminism, and the risk/recovery practice of improvisation. Allison is committed to using movement and technology as tools for critical inquiry with the hope of breaking down the gap between these two symbiotic fields to create with intention and impact.
In Spring 2019 she investigated inherent movement inclinations in dancers as a Student Artist in Residence at the Movement Lab. Specifically, she examined improvisation and how, if given feedback via technology, a dancer can adjust their movement to minimize redundancy and expand their range. After graduating, she joined the Movement Lab staff as Post-Baccalaureate Fellow, where she had the opportunity not only to collaborate with a wide range of artists, but also pursue her own research. 
Allison culminated her Post-Baccalaureate Fellowship by presenting her creative research project in a featured installation, entitled "Time Enough," studying our perception and experience of time through dance and technology. Composed of 10 smaller-scale experiments, or "clocks," each representative of a different element of Allison's research, the installation used immersive and interactive projection to lead participants in a reflection on time. 
Allison is excited to continue exploring new pathways and partnerships for creative experimentation at the Lab in her new role as Coordinator & Creative Research Artist. For more information about her work, please visit her website at http://allisoncosta.com/