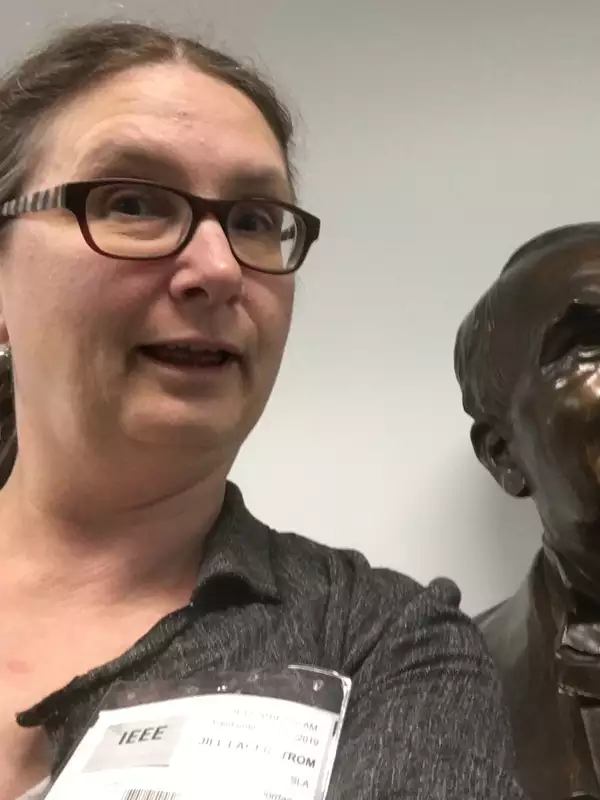 Jill Lagerstrom
STEM Librarian
Department
Office
Contact
I serve as the subject specialist for Biological Sciences, Chemistry, Environmental Science, Neuroscience and Behavior, Psychology, and Physics and Astronomy.
I have a Masters of Library Science from Rutgers University and a BA in Classics from the University of Chicago. Formerly, I was the Chief Librarian at the Space Telescope Science Institute, home of the Hubble Space Telescope and upcoming James Webb Space Telescope. I look forward to helping Barnard students on their path to becoming scientists and am excited to support undergraduate research. Moreover, I am an avid supporter of the liberal arts and enjoy helping students explore many universes through various lenses here at Barnard.
My research interests include: women and minorities in science, the open access movement, all things data, bibliometrics, scientific communication. 
Use the calendar tool below to book a research consultation with me. I look forward to working with you!
https://jill-lagerstrom.youcanbook.me