Computing, Printing, & Scanning
Computer Labs
Image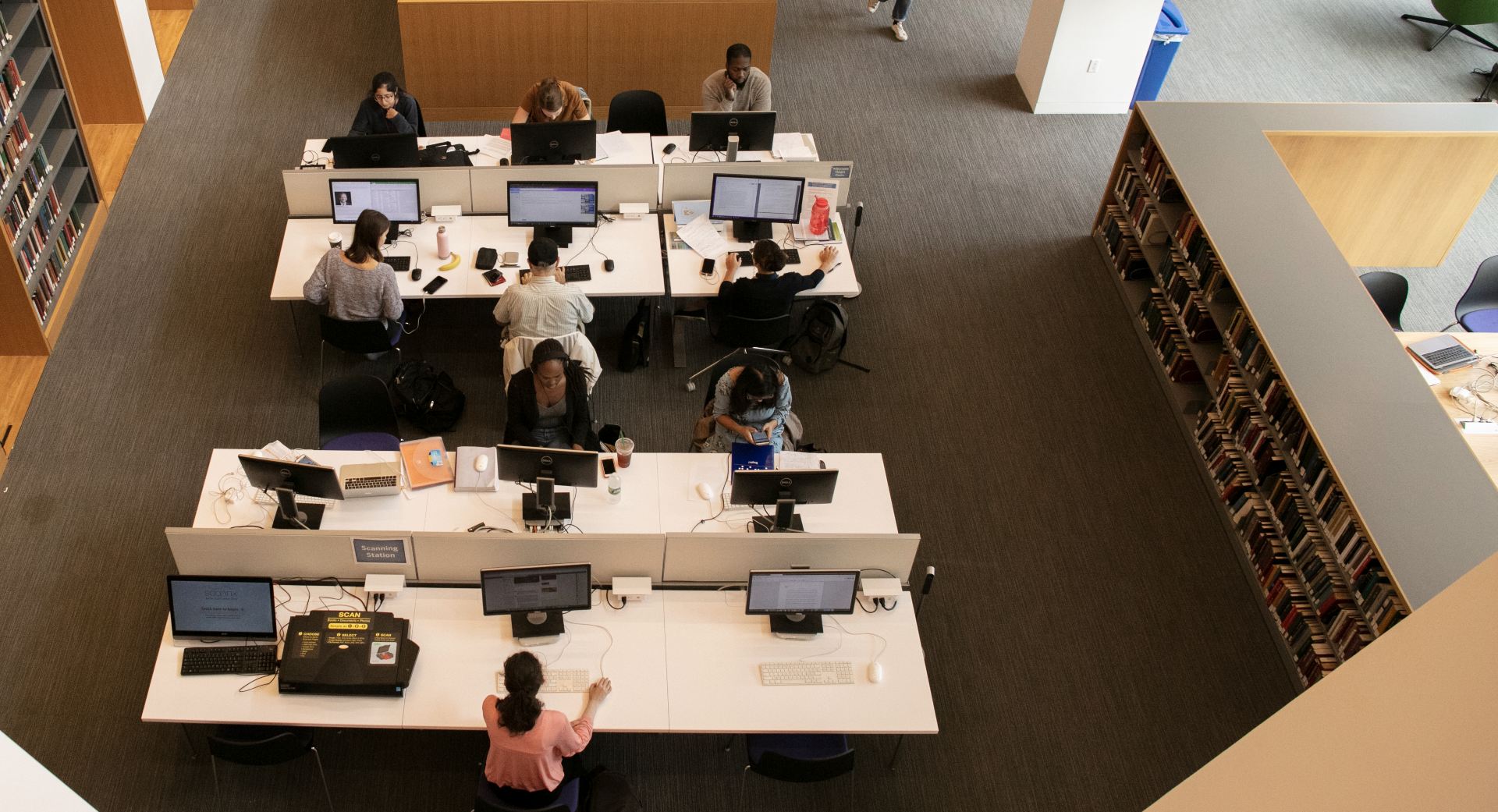 Currently, there are four computers you can reserve as seats; see Studying & Collaboration.
Our other computers and labs are currently unavailable. Usually, we have four computer labs equipped with UNI login for community use:
An open lab on the 2nd floor with five Macs and five PCs available
The Library Instructional Classroom has PCs and is open to the community when not in use for a course
The Empirical Reasoning Center (Milstein 102) has both PCSs and Macs, and is staffed to provide assistance with data-related projects and assignments
The Media Center's Post-Production Lab (Milstein 105) offers Macs, which are prioritized for video and graphics uses. These computers are equipped with additional software, including DaVinci, Sketch, AutoCAD, and Rhino
All of the computers are equipped with Microsoft Office, Adobe Creative Suite, which includes Photoshop, and media, quantitative and mapping software.  For a complete list of computer labs on campus please visit the BCIT Student Computing Services page.
Lookup Stations
While currently unavailable, usually, the second, third and fourth floors of the library have Lookup Stations, a single computer that does not require a UNI login. To connect to these computers, just click the "student" icon. They are available for short-term use, such as sending a print job, looking up a call number in CLIO, or reseting your UNI password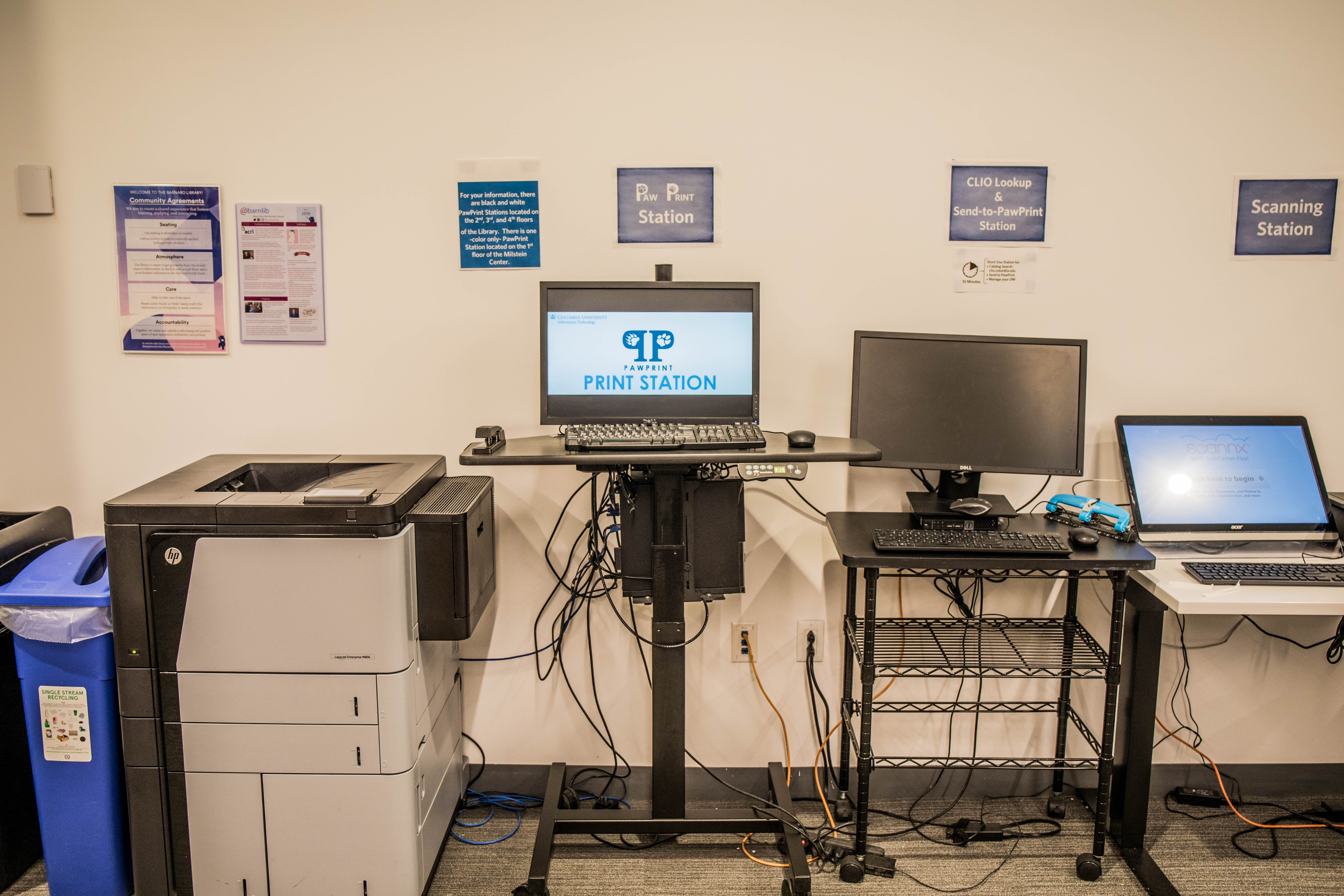 PawPrint Stations
Printing is available through the Columbia networked printing system, PawPrint. There are black and white printers on the 1st and 3rd floors of the Barnard Library at the Milstein Center.
Barnard students are allotted 100 sheets per week. As you print, pages will be deducted automatically from your weekly quota; additional pages may be purchased for 10 cents per sheet. 
The Library's printers are set to print on both sides. 
To learn more about your print quota or to check your balance, go to the PawPrint guide. 
Questions? Visit our Virtual Circulation & Help Desk.
Scanning Stations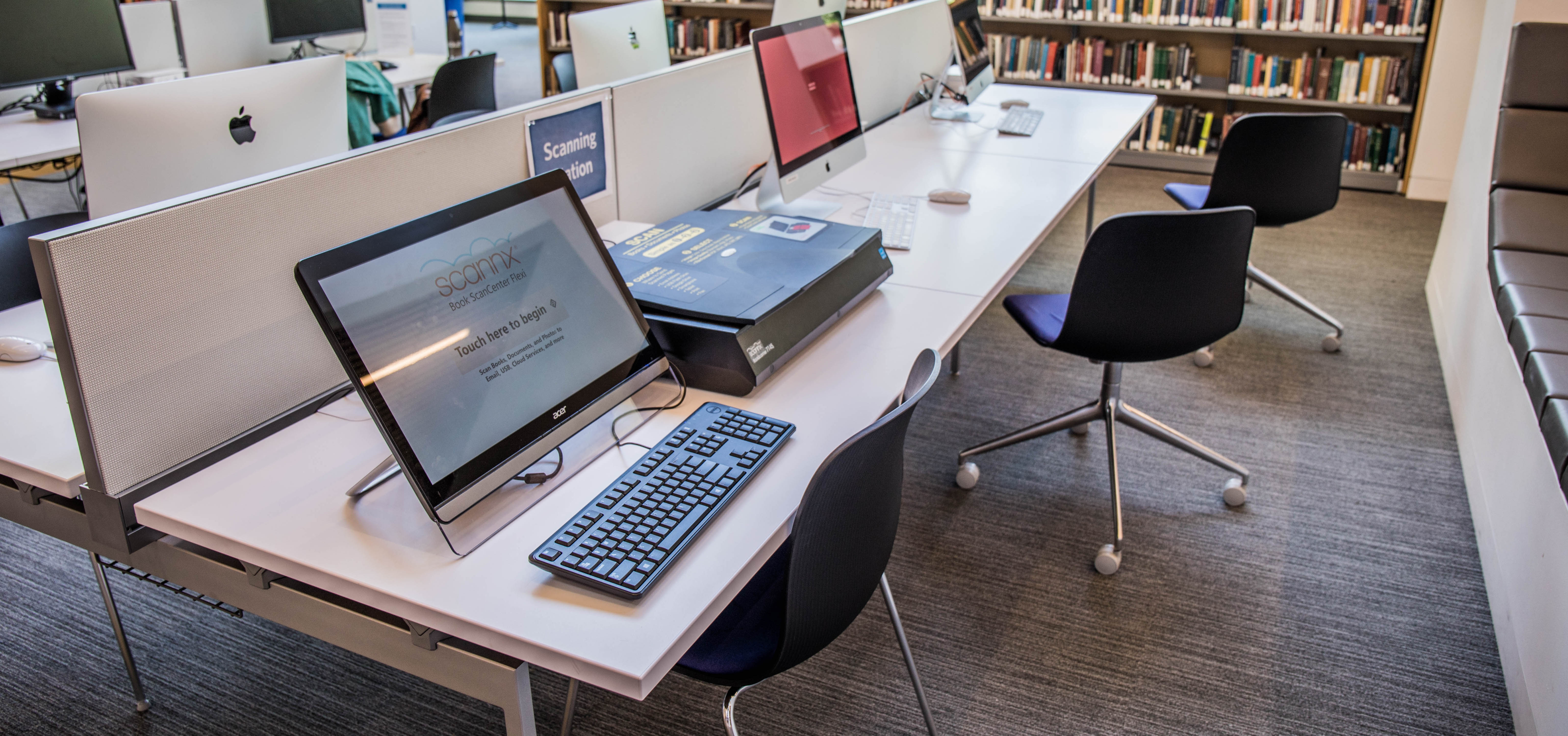 Because the collection is currently closed to users and open only by request and staff use, scanners are not currently available for use.
Usually, scanners are available in the on the 2nd floor in the open computer lab, on the 3rd floor between the elevators and the collection, and on the 4th floor between the elevator and the collection. There is no charge for scanning. Brief directions are available at each scanning station.