Empirical Reasoning Center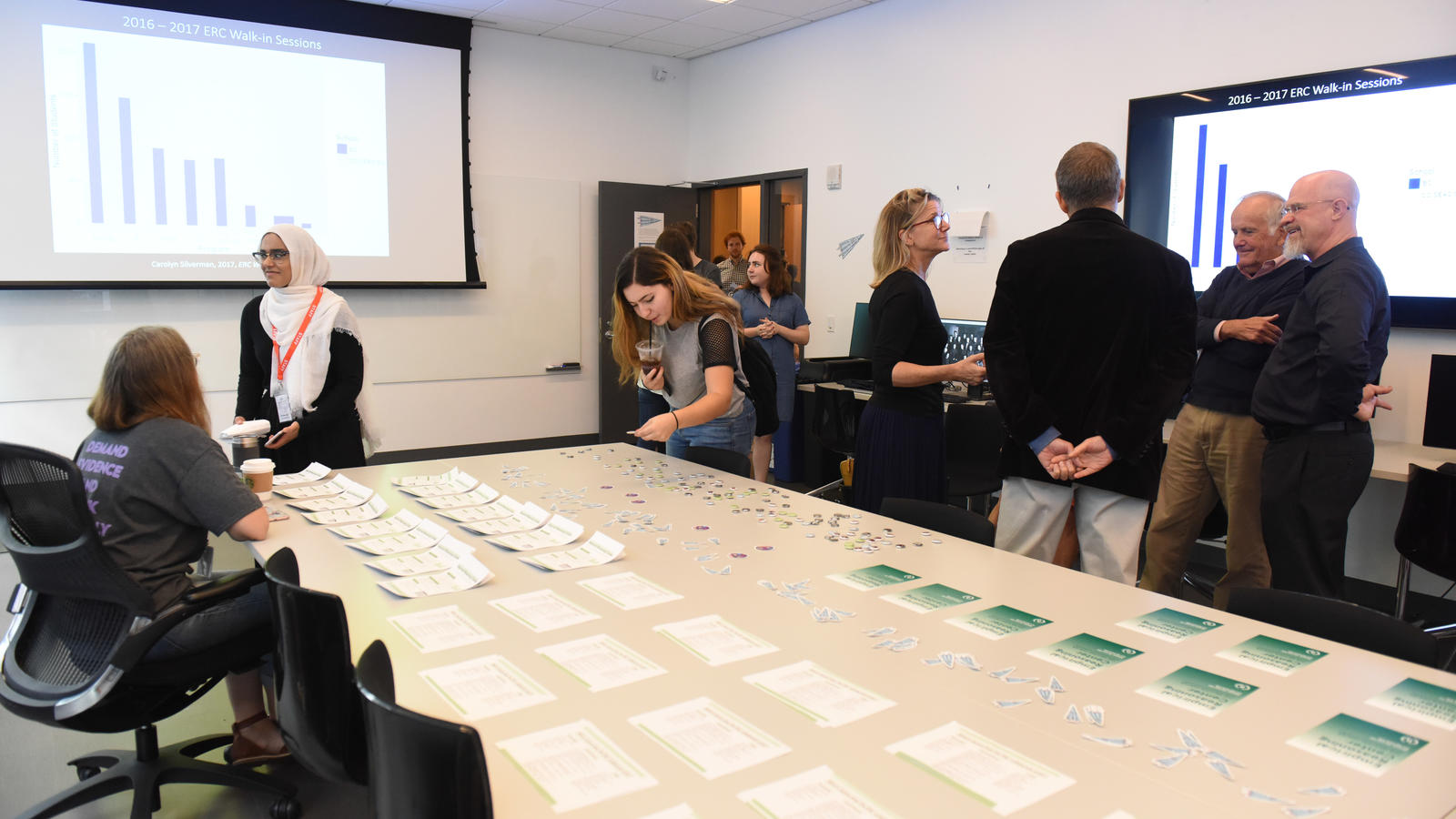 The Empirical Reasoning Center (ERC) helps faculty, students, and alumnae engage critically with data, both qualitative and quantitative. Through workshops and staffed drop-in hours, the ERC provides the Barnard community with empirical research support and technology training, ranging from Excel, to survey creation, to geographic information systems (GIS).Computers in the ERC have advanced software for statistical and spatial analysis and visualizations.
Location: Milstein 102
Vagelos Computational Science Center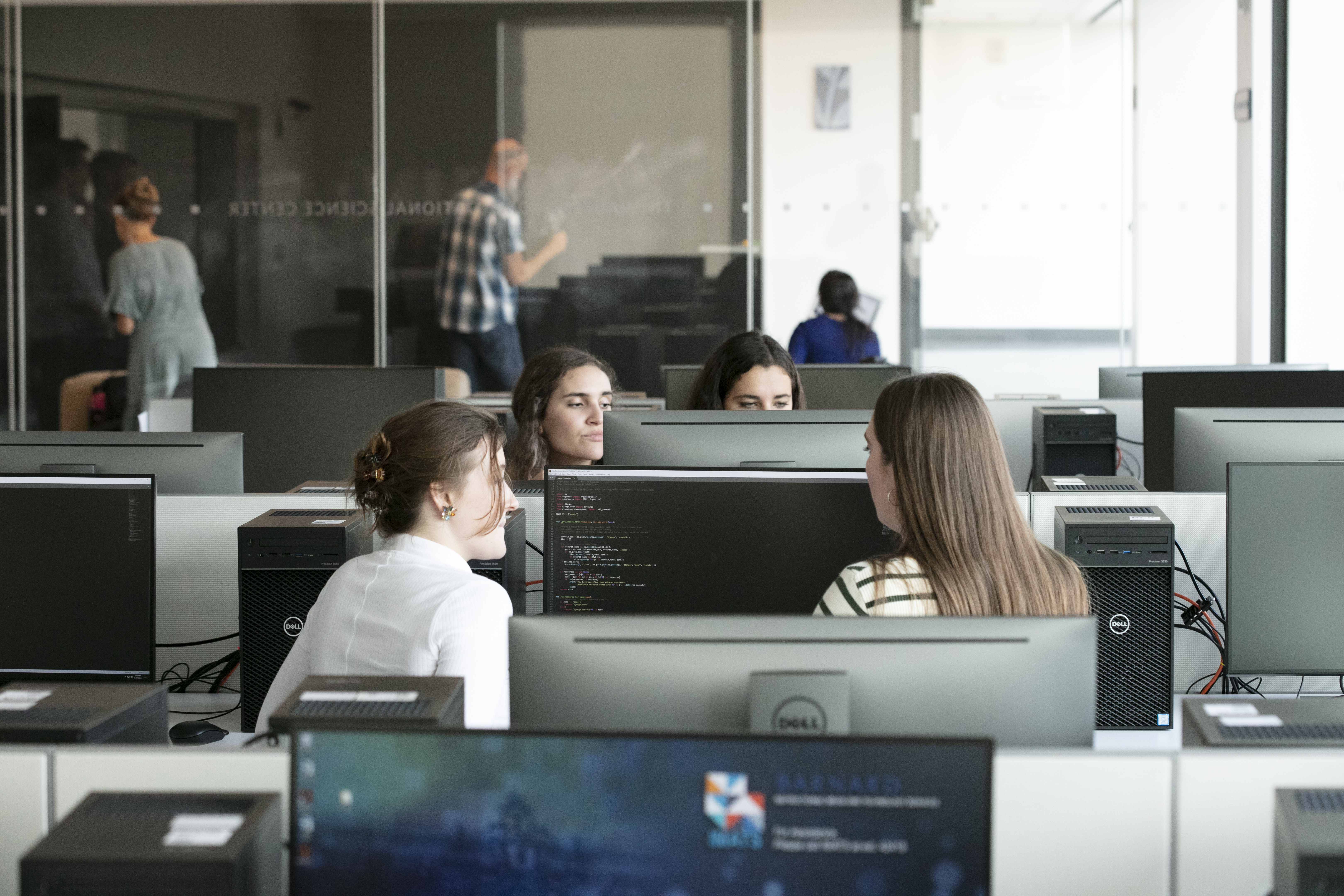 The Vagelos Computational Science Center (CSC) is Barnard's new home for powerful, interdisciplinary data exploration. Featuring a 3x2 CyberTouch Viz Wall and 24 state-of-the-art computer workstations, the CSC facilitates the understanding of how data technology can help find solutions to the world's most complex problems. Additionally, the CSC offers space for students to socialize, relax, and get support for math and computer science coursework.
Location: Entire Milstein Fifth Floor; Classroom - 516; Math & CS Collaborative Space - 501 & 502; Lounge - 514
Digital Humanities Center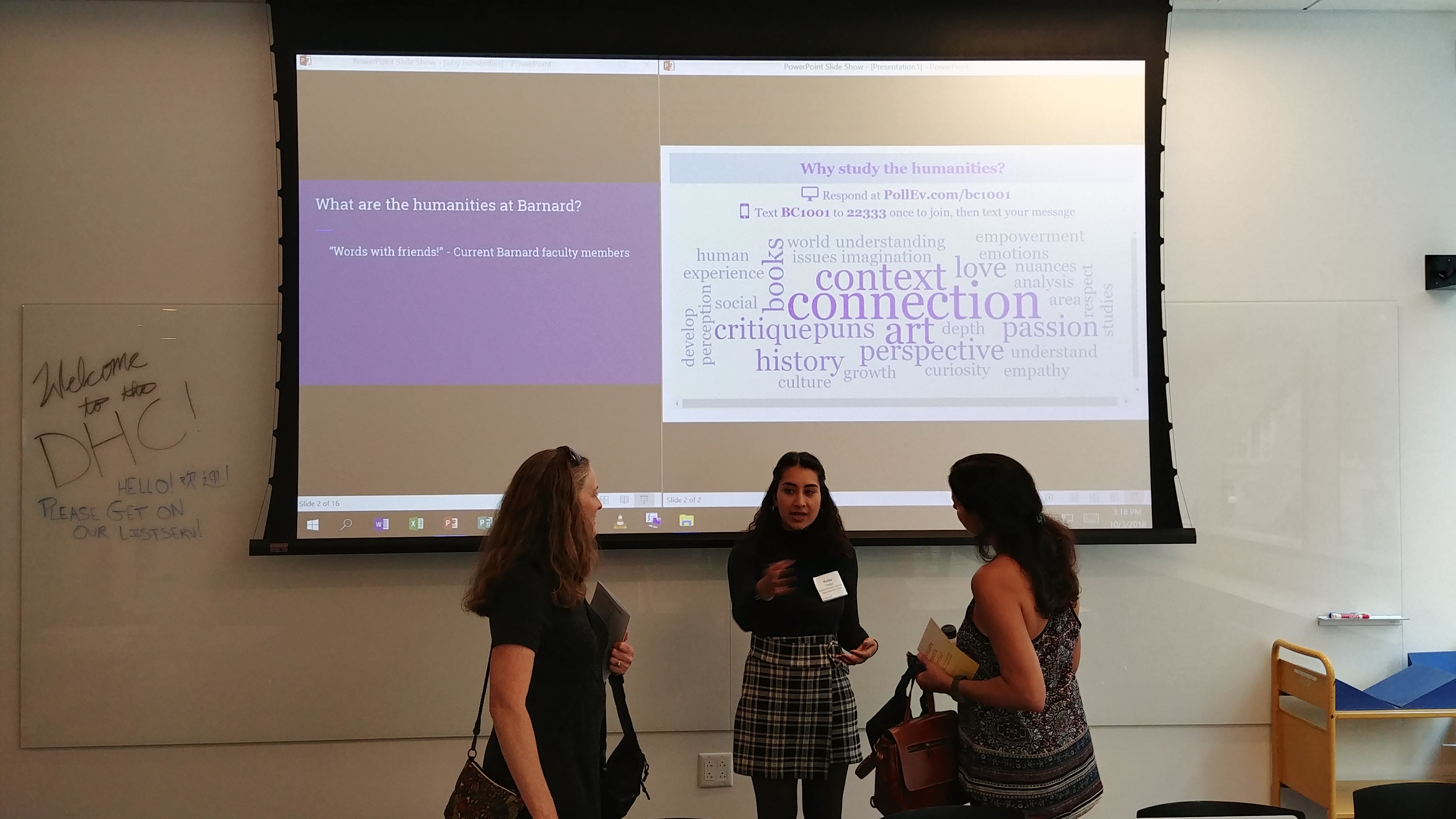 The Digital Humanities Center (DHC) is a research, teaching and learning facility designed to foster technological approaches to the humanities, helping researchers create dynamic connections between the analog and the digital. The DHC provides students and faculty with support for a range of methods, from textual and timeline analysis to sonification and mapping.
Location: Milstein 103
Find out the DHC's open hours and how-to schedule an appointment
List of technolgy tools that support digital humanities' scholarship