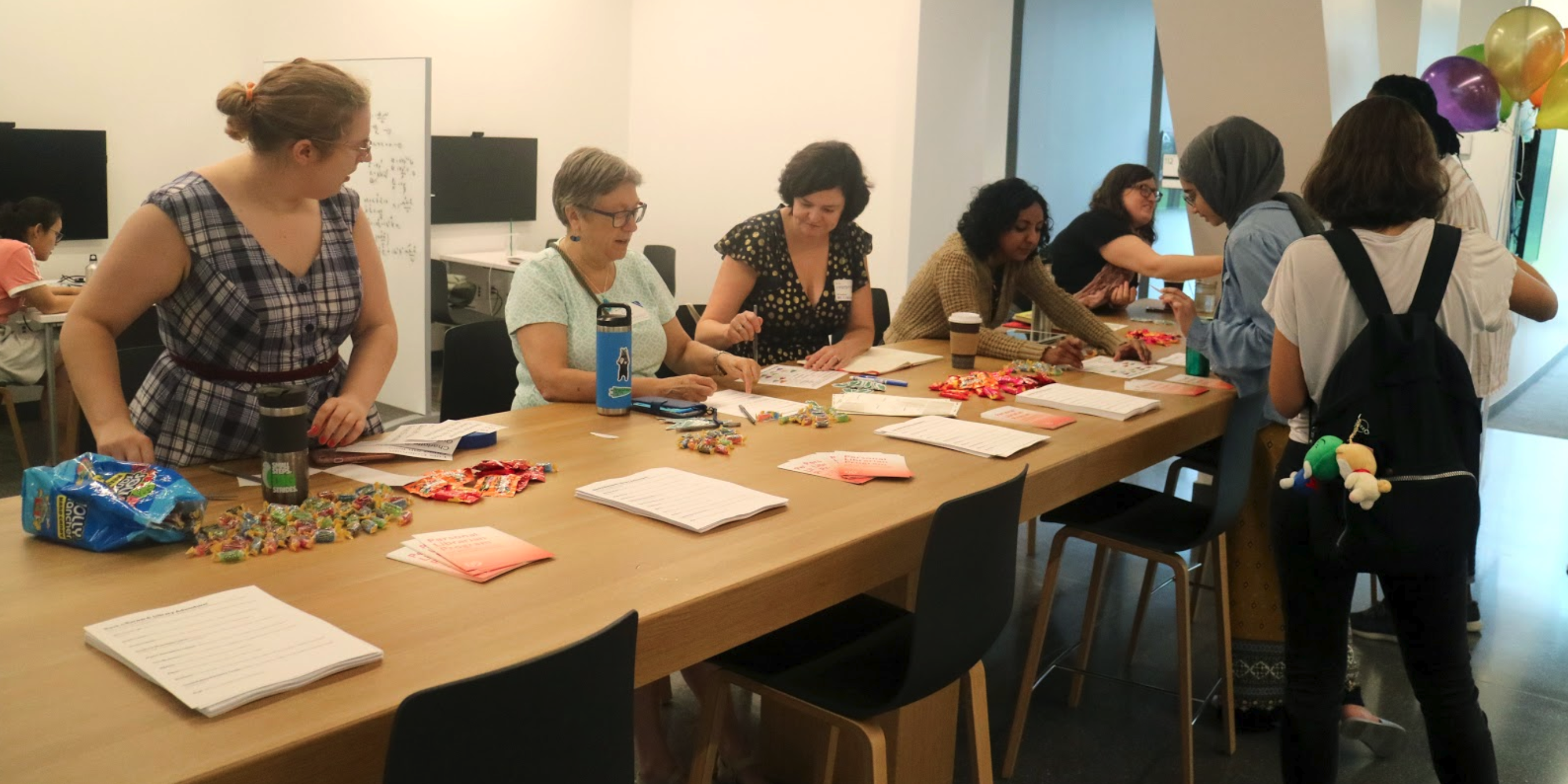 Our Personal Librarian program gives library users a personalized and direct link to the library.  Academic departments and students are matched with a librarian who serves as their main point of contact for the library - a go-to person for all things library-related.  Each librarian is assigned to one of the floors of the Quad where first year students are housed.  See below for Personal Librarian assignments. 
We also provide library instruction, research consultations and online research guides. The Barnard librarians welcome questions from anyone in the Barnard/Columbia community. Visit, email or call us!
Don't have a Personal Librarian? If you are a Barnard student, faculty member or administrator, and would like to request a Personal Librarian, please e-mail refdesk@barnard.edu.