Circulation & Help Desk Staff
Welcome to the Circulation and Help Desk!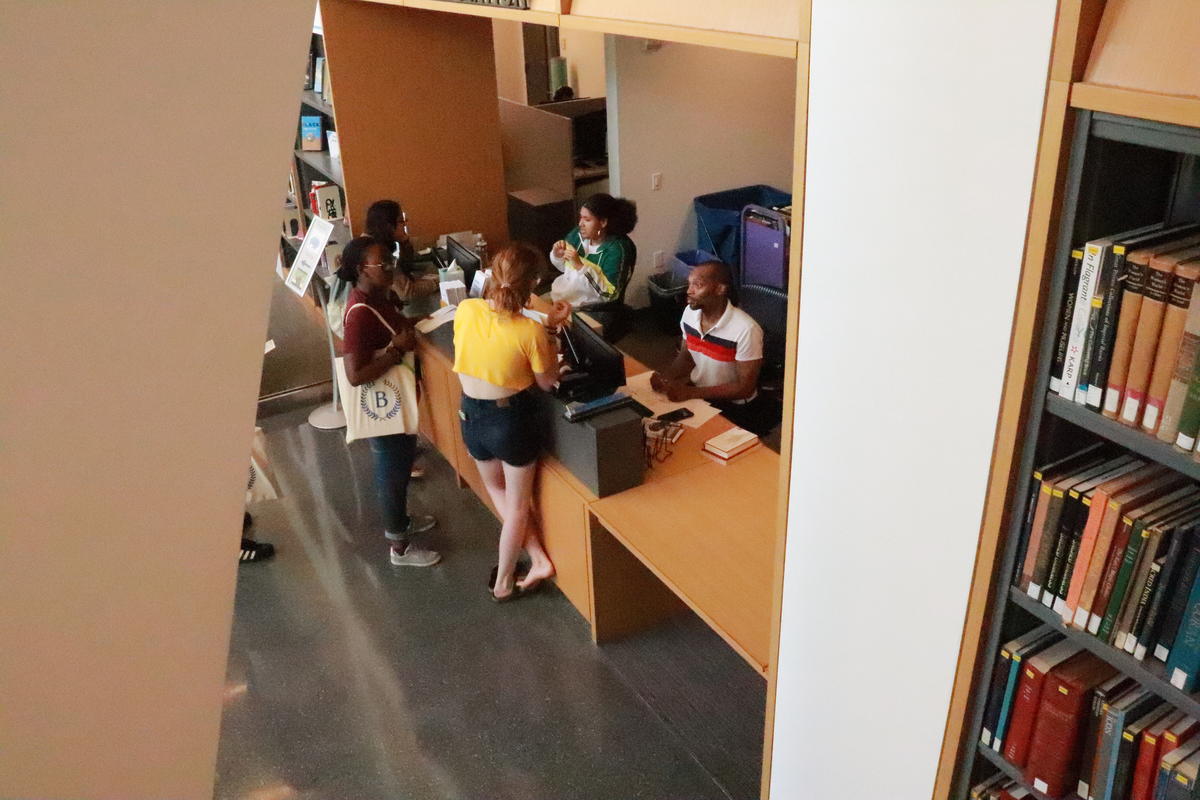 We are basically the hub for circulating collections and area usage here at Barnard Library.  Do you need help using the CLIO database to find titles/resources in our collection? Do you need help locating a specific call number?  Confused about a due date or fine on your Library account? Do you want to know what Borrow Direct is because you see our copy of a title isn't available? Are you a new Barnard community member who is unfamiliar with PawPrint station use?  Can't find our scanners or need help using them? Would you like to know where our Study Rooms are and how they are shared? Can't find our Media section or confused about how to get to our Archives department? Are "Where are the personal Librarians?" or "How do I get to the IMATS service window?", "Where is this Zine collection everyone is talking about?" and other directional questions taking up mental space? Need an Iphone or USB type C phone charger? Laptop charger? Whiteboard markers? The staff here will help you sort these concerns out.
A note about how we provide service here
We do the best we can to be a welcoming and helpful service point for our users.  This means we hold ourselves to Barnard Library's community agreements when communicating with and/or providing the above services to you.  We take this opportunity to remind everyone that we need our users to hold themselves to this same standard so that we can learn, study and grow in an environment with respect and care for everyone as its foundation.  Compassion, encouragement and kindness outshines entitlement and oppression here.
Contact Us
chat loading...
If you'd like to contact the Circulation and Help Desk, you may call us at 212-854-3953 or email us at library@barnard.edu
Point people for the Circulation & Help Desk:
Quincy Williams - Student Engagement & Access Services Librarian
We can't wait to hear from you!