Barnard FLI Partnership Library
Image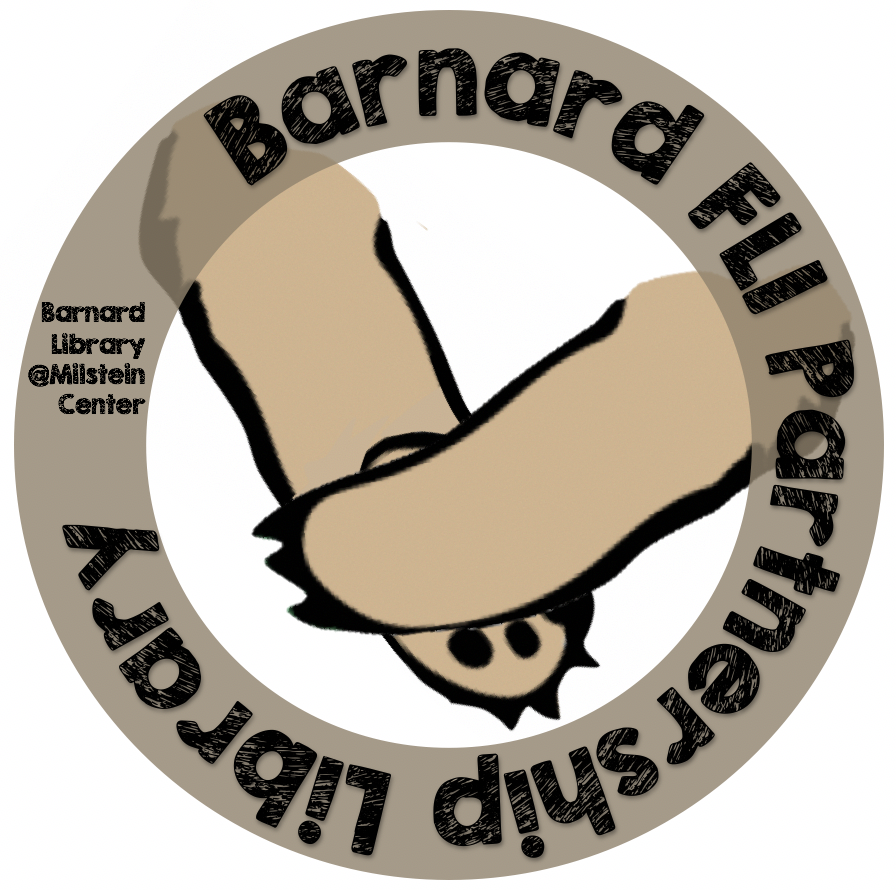 Sign Up
Any student who identifies as low-income and/or first-generation and attends Barnard College, Columbia College, the School of Engineering and Applied Science, or the School of General Studies may check out materials from the Barnard or Columbia FLI Partnership Libraries. To receive borrowing privileges, students must complete the private online FLI Partnership Libraries Access Form. This way, the process of receiving access is as private as possible, while still ensuring that only those who identify as low-income and/or first-generation undergraduate students access the collection's materials. 
Learn more about FLI students at Barnard and Columbia: The Hawa Tunkara '21 FLI Story Collection contains 25 oral histories of FLI students conducted in 2020-2021, and is housed in Barnard's Archives and Special Collections.
Check Out
On the next business day after entering the form, your account access will be updated in the CU/BC Libraries system. Find the item you want to check out in CLIO (try searching with "fli partnership library" in the search box). You may visit the library where the item is and pull it from the shelf yourself to check it out right away. Or, if it's a Barnard FLI Partnership Library item, you may also use the "Pick-Up" link, and you'll receive an email when it's ready for you to pick up (in 2-3 business days). (Read about finding & borrowing Barnard Library materials for more help.)
Welcome to the Barnard FLI Partnership Library
The Barnard FLI Partnership Library is a part of the Barnard Library dedicated to lending textbooks to and in collaboration with first-generation and/or low-income undergraduate students. We update the collection based on use data and curriculum assessment. We add language learning textbooks as well as expensive textbooks  and anthologies required for core courses for Barnard majors. The goals of the collection are to support and decrease stress for Barnard FLI students by improving access to the Barnard curriculum and streamlining services. With streamlined Library services for ease of use, FLI students can locate, request for FLI Pick-Up, and renew materials through CLIO (the Library catalog); pick up materials off the shelves on the 4th floor and self-checkout with the app or 2nd floor kiosk; ask us questions at the 2nd Floor or Virtual Circulation & Help Desks; return materials to the Barnard Library book drop; and ensure limitless renewals (for all circulating Columbia University Libraries materials) and fine-free borrowing (of all Barnard Library materials).
The foundation and sustenance of the Barnard FLI Partnership Library are grounded in four values: 
Equity: This collection is created by and for first-generation and/or low-income students to partially address an equity gap and work toward low-cost or no-cost access to courses. We reserve semester-long borrowing privileges to low-income and/or first-generation students.

Partnership: The Barnard FLI

Partnership

Library was founded as and continues to be a collaboration between the Barnard Library, Columbia FLI Network student organization, and Barnard SGA. The collection is also a sibling collection to the Columbia FLI Partnership Library, located on the fourth floor of Butler Library. The creation of both collections was made possible by the work of student organizers and their initiation of a collaboration between Barnard Library and the Columbia University Library IT department team.

Privacy: It is crucial to us that students can check out materials from the collections without being required to publicly identify themselves as low-income and/or first-generation students.

Accessibility: We want to ensure that the process of checking out a book from the Barnard FLI Partnership Library is as efficient and simple as possible.
Please note that this is one of several ways you might access materials for your courses; for a full guide, please also refer to the Find & Borrow Course Materials guide.
Faculty, for information on making your course materials available at no cost to your students, please visit the Faculty Guide to Course Reserves & Barnard FLI Partnership Library.
Frequently Asked Questions
The formal definition of a first-generation college student is a student whose parents did not complete a bachelor's degree. However, at the Barnard Library, our definition is not rigid—rather, we consider a first-generation student to be any student who may self-identify as not having prior exposure to or knowledge of navigating institutions such as Barnard and Columbia and may need additional support. For example, this may include students whose parents attended a four-year college in an educational system outside of the United States, or students who have only had close contact to people with minimal college experience.
There is no income level that determines eligibility for students to check out materials from the Barnard FLI Partnership Library. However, low-income students typically have little to no expected parent contribution as part of their financial aid package.
Thank you for thinking of supporting the Barnard FLI Partnership Library!
To donate to the fund to purchase needed textbooks to be lent through the Barnard FLI Partnership Library, visit Giving to Barnard and designate your gift for the "Barnard FLI Partnership Library." Thank you for making course texts more accessible for Barnard students!
Before donating any materials to the Barnard FLI Partnership Library, please reach out to barnard-fli-partner-lib@barnard.edu with a list of books you would like to donate. We will review whether the titles are currently needed and reconnect with you before you bring them to the Barnard Library. Please ensure that any book(s) you're emailing about meet the following guidelines. We look forward to talking together.
The Barnard FLI Partnership Library accepts books of these types:
Books in good physical condition

STEM, social science, or language textbooks, or test prep books used in current or upcoming Columbia and/or Barnard courses
The Barnard FLI Partnership Library is unable to accept books of these types:
Books that are in poor physical condition–including missing pages, broken spines, or significant staining

Books that are heavily annotated, written in, or highlighted in pen, highlighter, or other permanent markers

Books that are not being used in current or upcoming Columbia and/or Barnard courses

Novels, creative essays, and other non-textbook formats
Barnard Emergency Points Program

Barnard College and SGA have collaborated to collect unused points to provide support to students experiencing food insecurity. Students experiencing food insecurity may request points in Student Life in the Diana Center room 301. Students may request up to 45 points each time, and may request more points as needed and as available.

Food Pantry at Columbia

, including a Barnard location
Contact Liam Adler (ladler@barnard.edu), Barnard Library Director of Collections Strategy & Library Operations, and Mariame Sissoko (ms6153@barnard.edu) Barnard Library Student Associate for the Barnard FLI Partnership Library, to start a conversation. We look forward to hearing from you!