Floor 1: Socialize & Study
The first floor is a great place to grab a table with friends and do some work together. Talking and socializing are allowed and encouraged! There are whiteboards available for collaborative work, and there are 2 study rooms. The first floor is also home to Peet's Coffee, and many of our Academic Centers. 
Floor 2: Collaborative Work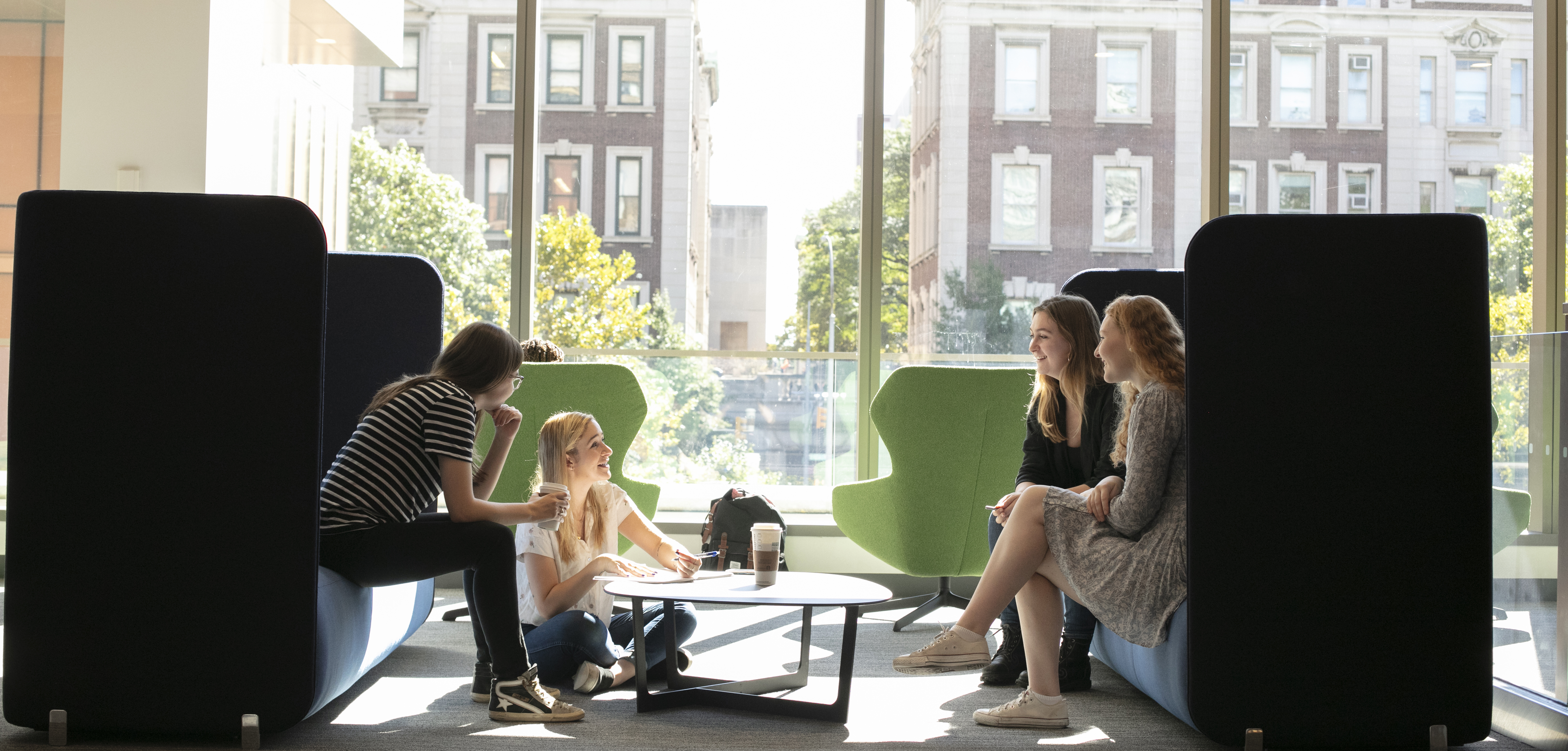 This floor is aimed at groups and individuals - talking is allowed and encouraged! This floor has 4 adjustable height carrels, 2 study rooms, and 10 computer stations.
This floor is also home to the Circulation & Help Desk, the IMATS Equipment Desk, the Zine Library, and the Library Instructional Classroom. The computers in the Library Instructional Classroom are available for students when the space is not in use.
Floor 3: Independent Work & Conversations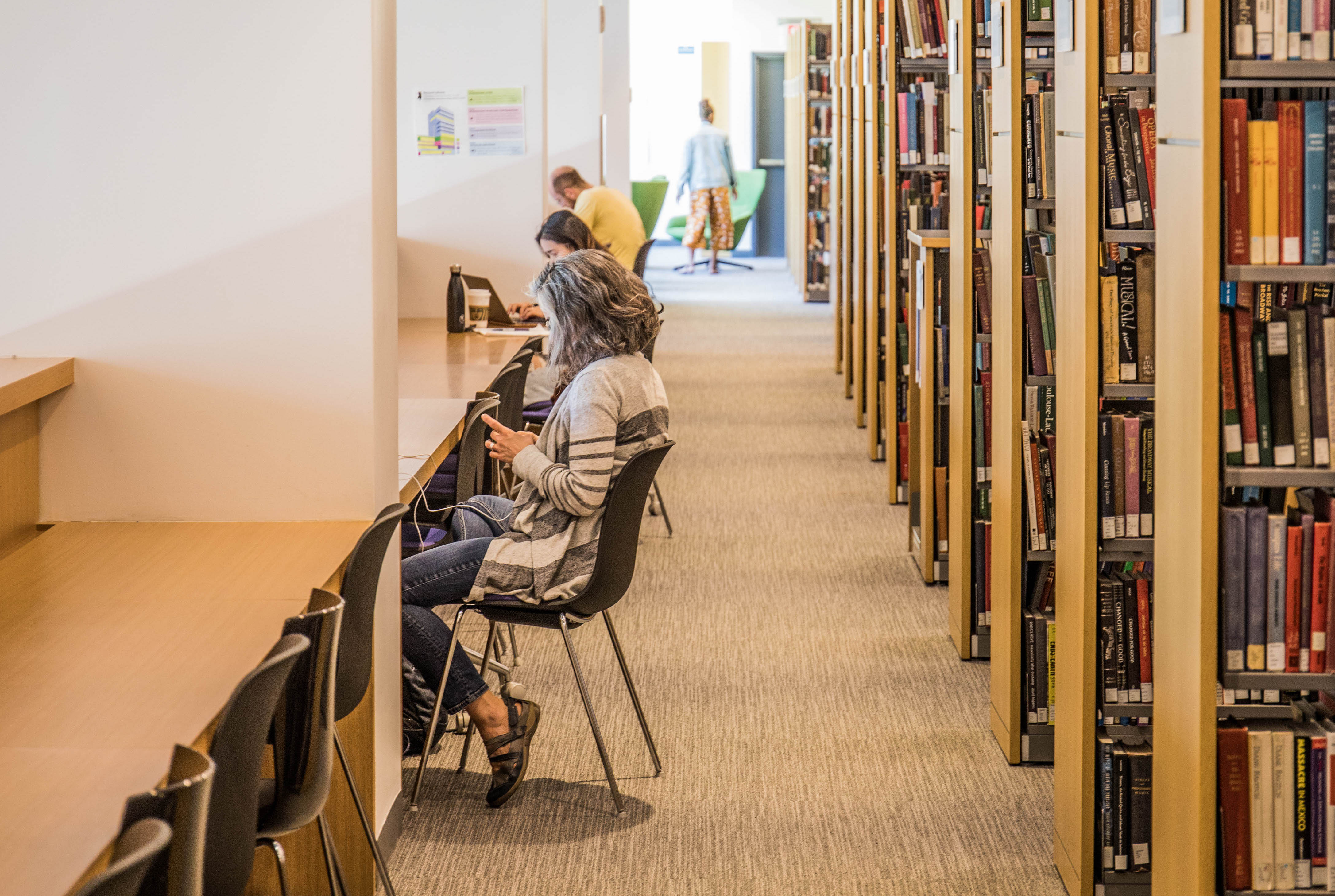 This floor is geared toward individual study, but please feel free to talk quietly and respectfully with those around you. There are also 5 study rooms and 4 adjustable height carrels available. 
Floor 4: Independent Work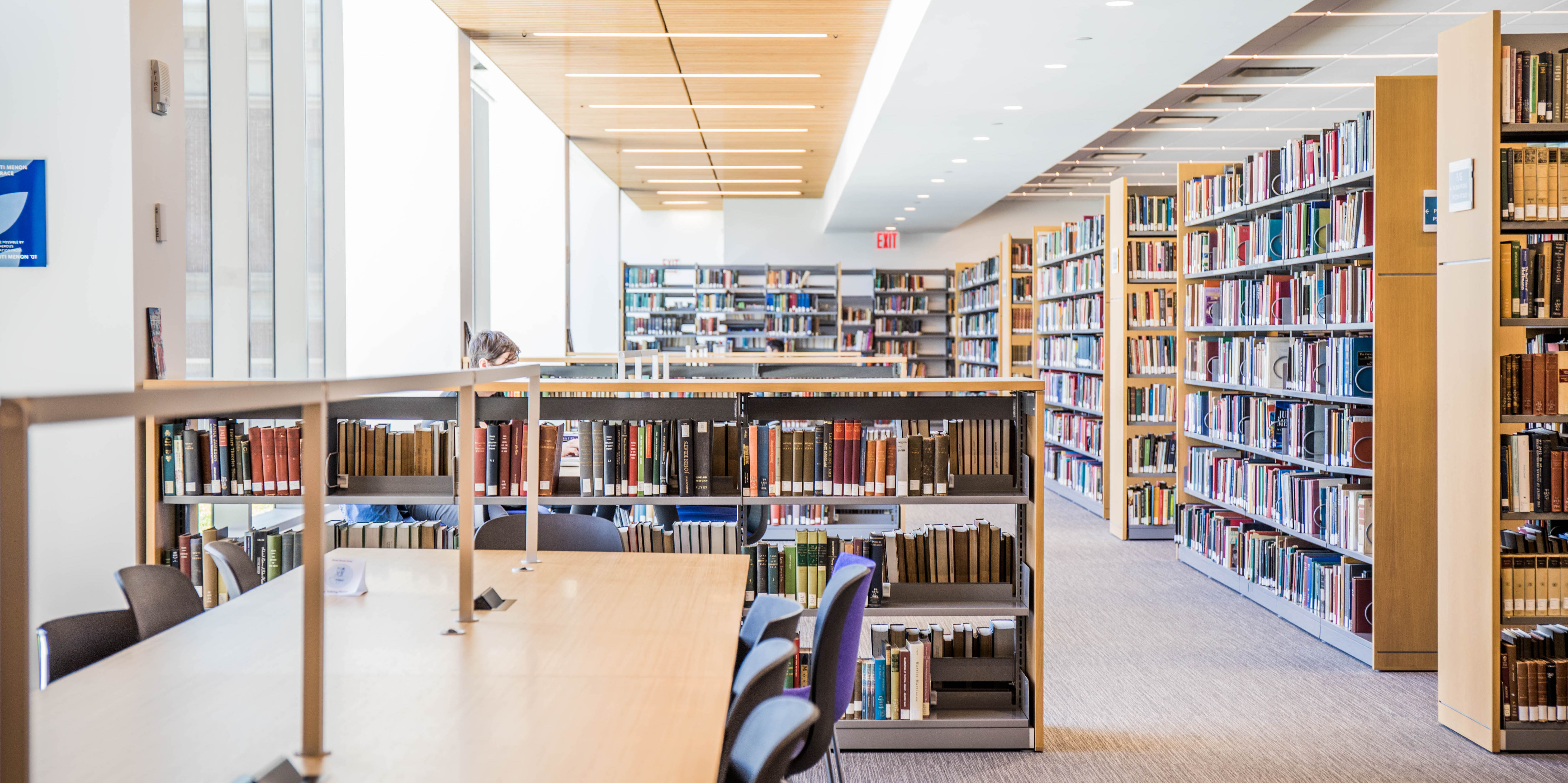 This floor is designed to the quietest floor of Barnard Library. Please refrain from talking. If necessary, please whisper or speak in a low voice.
It is also home to the Archives Reading Room, which is open from 10:30am to 5:00pm. 
Floor 5: Vagelos Computational Science Center

The Vagelos Computational Science Center is on the fifth floor of library. Their Math/CS Collaborative Space (Milstein 502) has comfortable seating, projectors, whiteboards, and blackboards and is an ideal spot for working on group projects. It is also home to the Math and CS help rooms. The CSC lounge (Milstein 514) offers a more relaxed space, and is meant for both socializing and studying.
Study Rooms
For most of the academic year, Study Rooms are available on a first-come basis; no reservation is required. During Reading Days and Finals we do have a reservation system. There are study rooms on the 1st, 2nd, and 3rd floors. If you have any questions, please reach out to the Circulation & Help Desk at library@barnard.edu or in person on the 2nd floor.