Sloate Media Center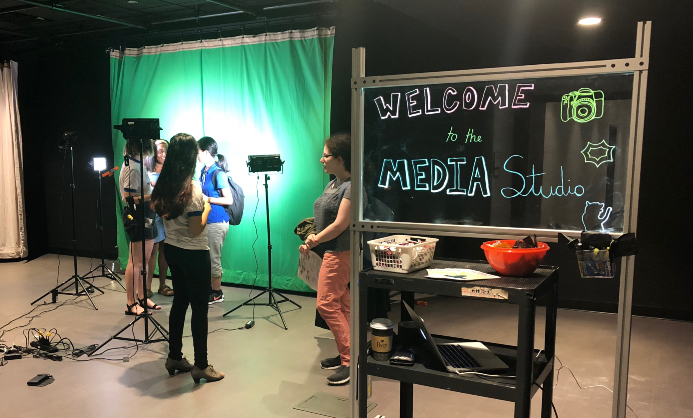 The Sloate Media Center is Barnard's home for original media content creation and research. Open to all students, faculty and staff, the Media Center has a video production studio, audio recording booth, and post-production computer lab.
Location: Milstein 105 (Post-Production Lab); Milstein 105c (Production Studio)
Visit the studio calendar to reserve our production studio space for your next media project
Movement Lab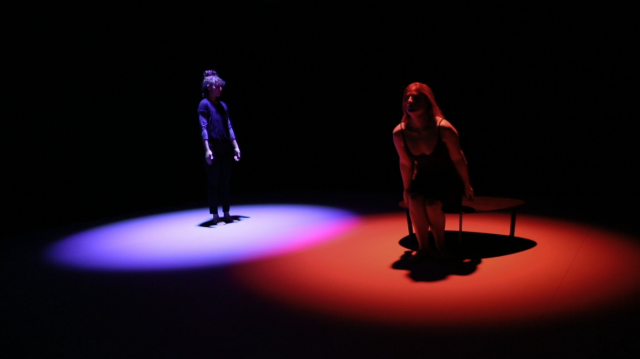 The Movement Lab is a flexible modular space for movement research, exploration, production, collaboration, and interdisciplinary interaction. The Lab's trans-media function serves to enhance critical thinking and learning through body and brain connection as it seeks to explore emerging trajectories in art science and technology. 
Location: Milstein 020
IMATS Equipment Room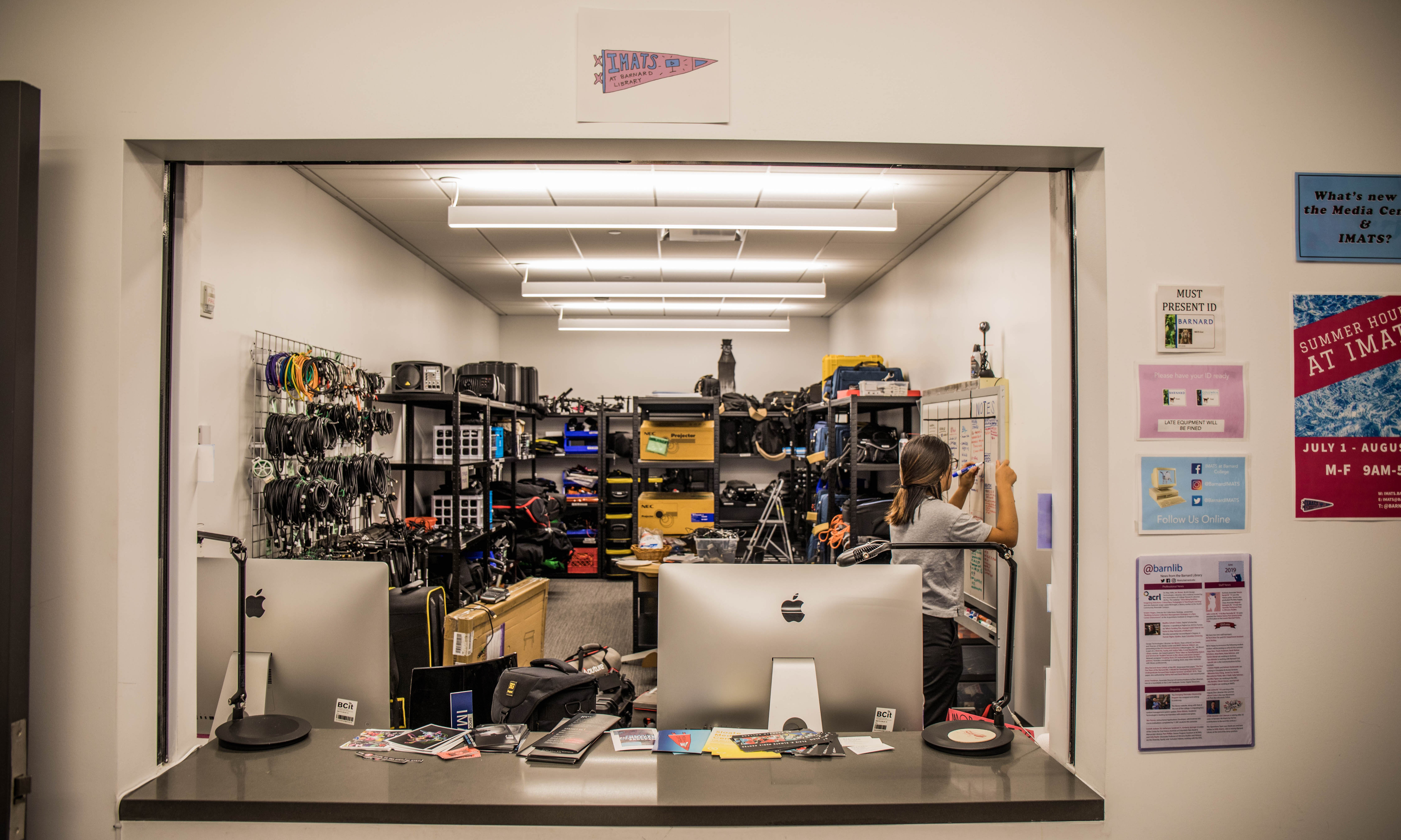 The IMATS Equipment Room lends high-quality media equipment to students, staff and faculty. Their offerings include videocameras, projectors, microphones, lighting kits and more.
Location: Milstein 220B
Learn about IMATS' borrowing policies and view available equipment
Never borrowed IMATS equipment before? Please fill out this form to register with IMATS before requesting equipment
Use WebCheckout to borrow IMATS equipment