Design Center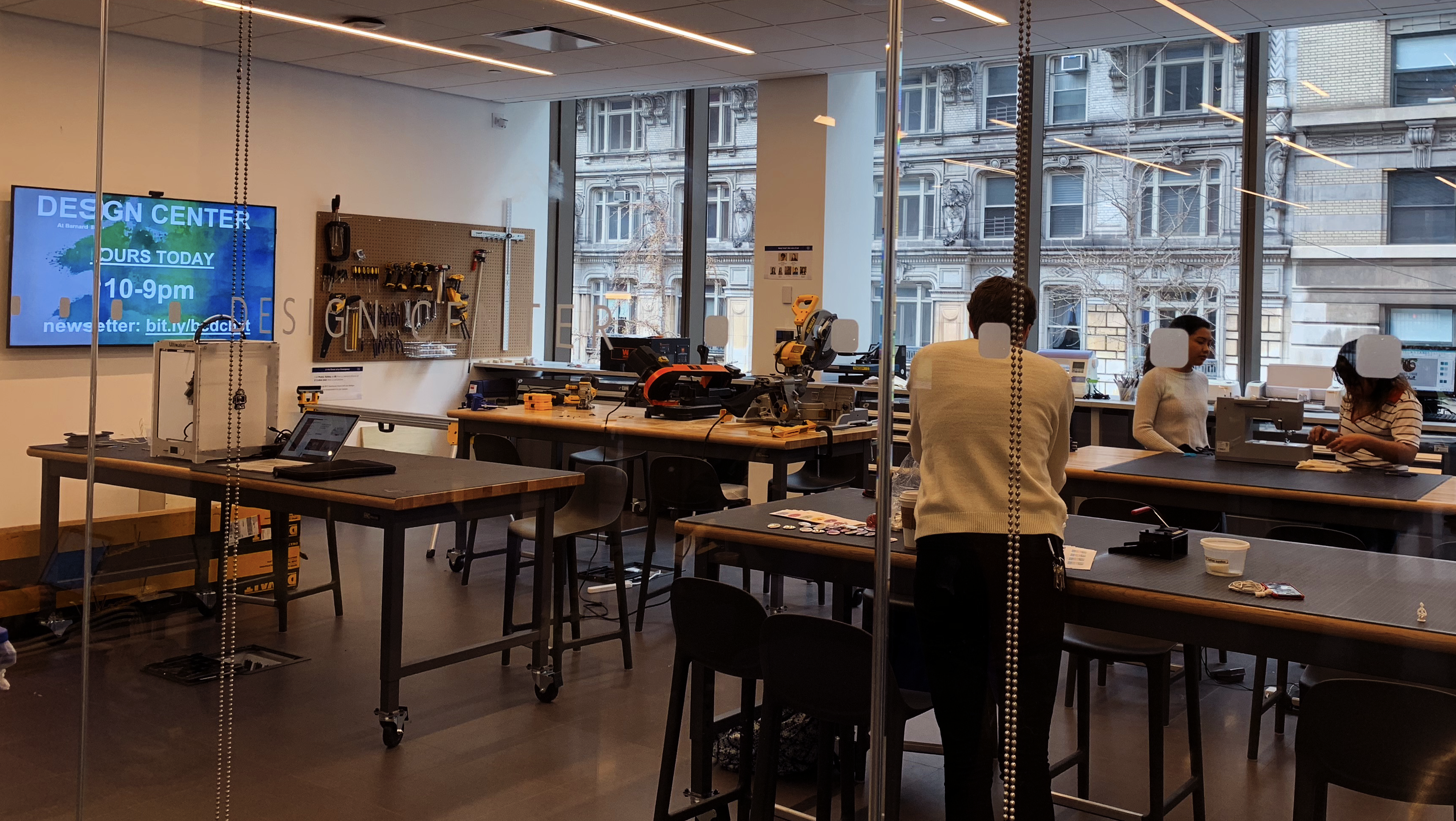 The Design Center is a radically inclusive makerspace and design studio for undergraduates at Barnard College and Columbia University. Their goal is to provide you with opportunities to discover and experiment with maker technologies in a supportive environment. Tools and equipment include:
Sewing and embroidery machines
3D printers
Laser Cutter
SilkScreen
Jigsaw and Bandsaw
Drill Press
Electronics and sensors
Location: Milstein 104 
Discover our open hours and events
A list of what's available for use in the Design Center
Learn how you can start making in the Design Center
Media Center Post-Production Computer Lab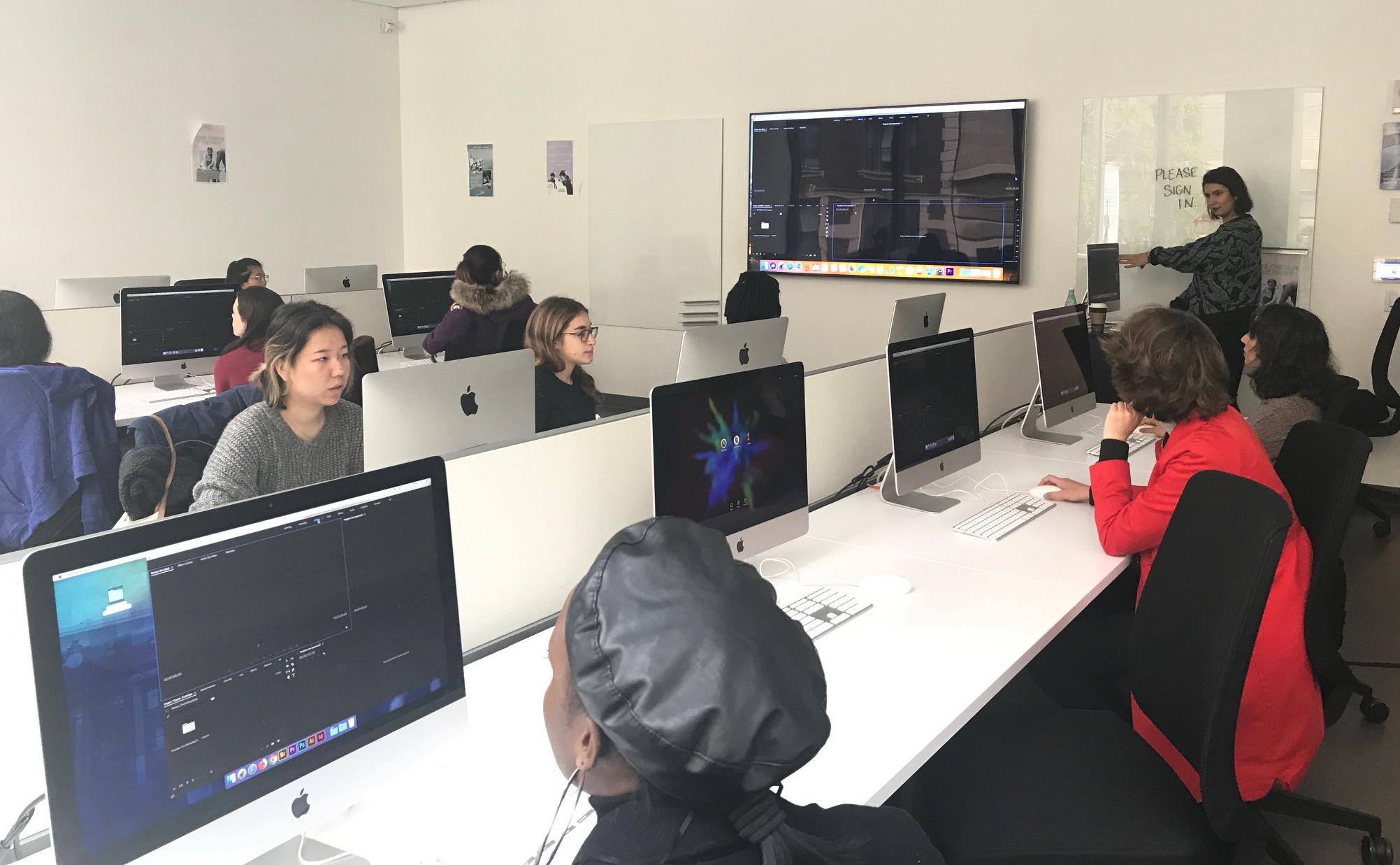 The computers in the Media Center Post-Production Lab feature graphics, editing and design software:
Adobe Photoshop, Illustrator, Premiere, InDesign, and AfterEffects
Rhino
AutoCAD
Sketch
DaVinci
The lab is open for use to the entire Barnard and Columbia community, with priority for those working on graphics, editing and design projects.
Location: Milstein 105
Zine Library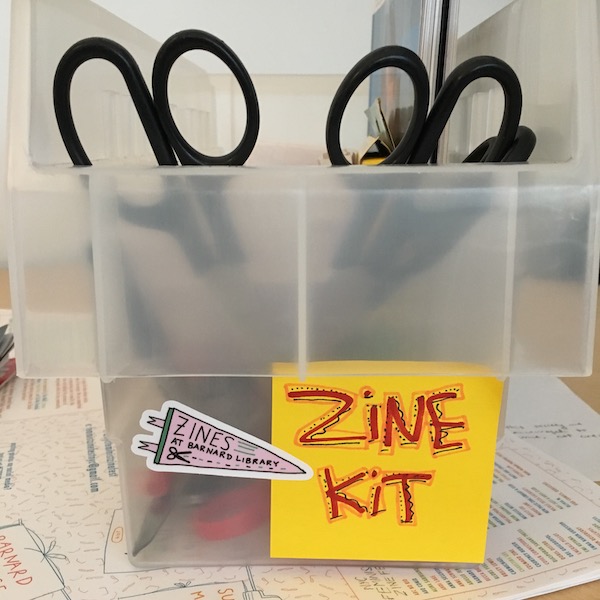 The Barnard Zine Library is a site of  feminist, critical creation, as well as reading of zines. Zines are part of a greater DIY (do it yourself) culture that emphasizes self-reliance and resistance to consumer culture, particularly among people holding marginalized identities. Zine library staff support zine making across curricula, including hosting workshops [link tk] for Barnard, Columbia, and external middle schools, high schools, and colleges -- and girl scouts.