ERC Coordinator Fatima Koli, fellow Amelia Marcantonio-Fields, and graduate assistant Jean Kim took the responses and made a map of where our students are working from.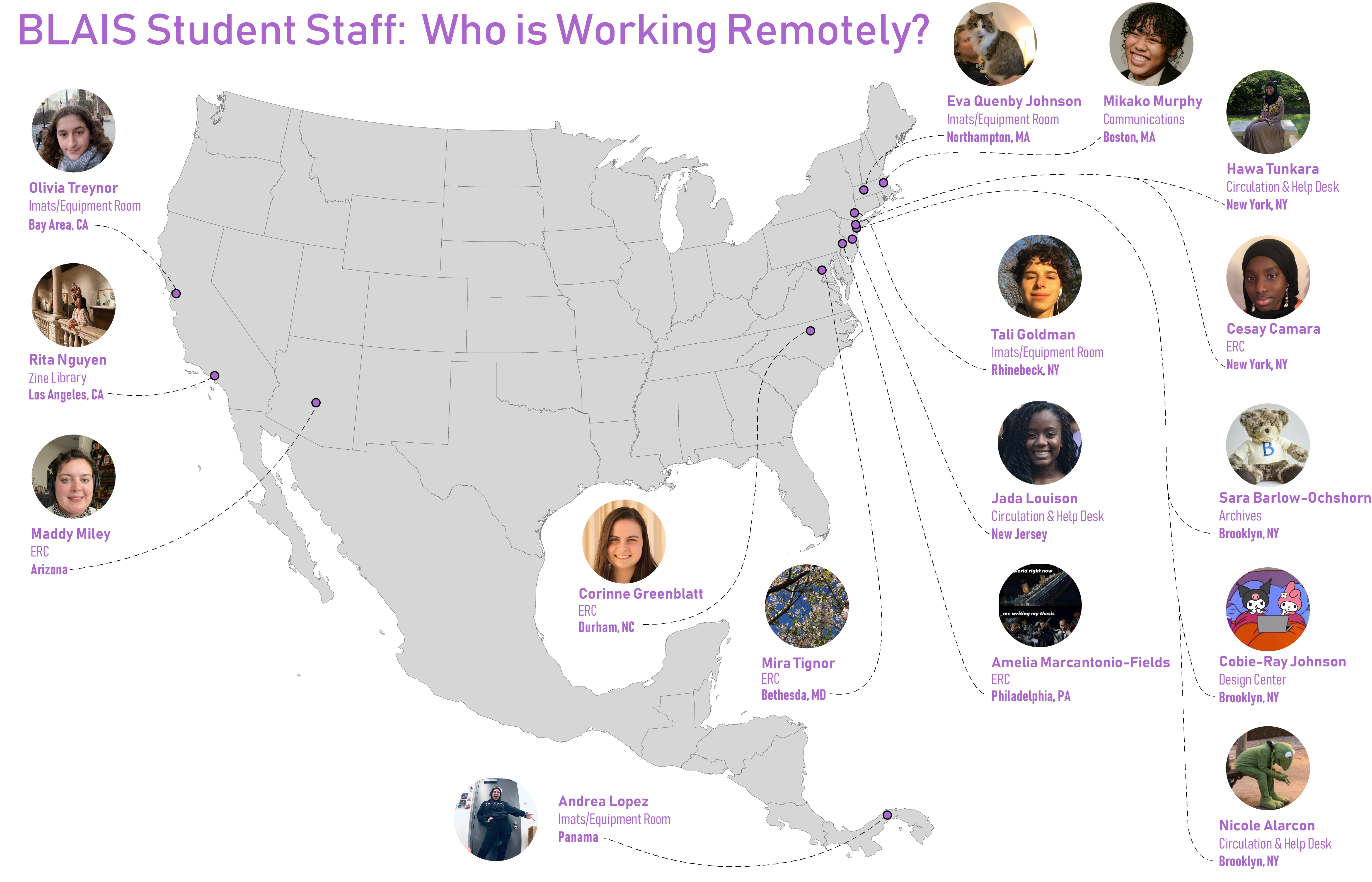 Here are their answers to the question about how they're doing:

I miss campus! Pretty solid!
It's going okay! Better day by day as I get used to my new quaran-routine. It's going ok
Well! It's lovely here and my cat can roam around
It's okay, definitely feeling cooped up but mostly just feeling lucky to have a safe and comfortable place to stay. I also just adopted a cat, which has made quarantining 100% better.
I am trying my best to stay motivated with school and also take care of myself during this difficult time. I'm lucky to have received an internship for the summer that is allowing me to work remotely so I can still do something other than just sitting around!
Not bad, very lucky to have a healthy and loving home with my parents and older sister. Missing my friends and my boyfriend, spending a lot of time on facetime and tik tok!
I live in a really small town so I miss being in the city and my friends. But I've been enjoying nature so overall it's going okay!
*I hate Zoom but I don't miss the Quad showers!
Hanging in there! 
Monotonous and strange, but also peaceful in a sense
We are taking things day by day. I like spending the time with my family, even if they drive me crazy sometimes. AZ politics is bad
A tad bit lonely! i miss seeing everyone on campus and of course my friends. .I'm grateful to have a supportive family and friends who are just a facetime call away. 
We gave them an opportunity to add whatever they wanted, and this is what they said:

I miss you all!! stay safe 
I miss IMATS :(
I miss Milstein!
I'm missing the library :(
I miss my library!! Editing/compressing software on my computer.
<3 I miss IMATS  <3
I hope everyone is safe and healthy during this time!!! :)
woo hoo barnlib is the best! gonna miss y'all :( 
We miss you all, too!