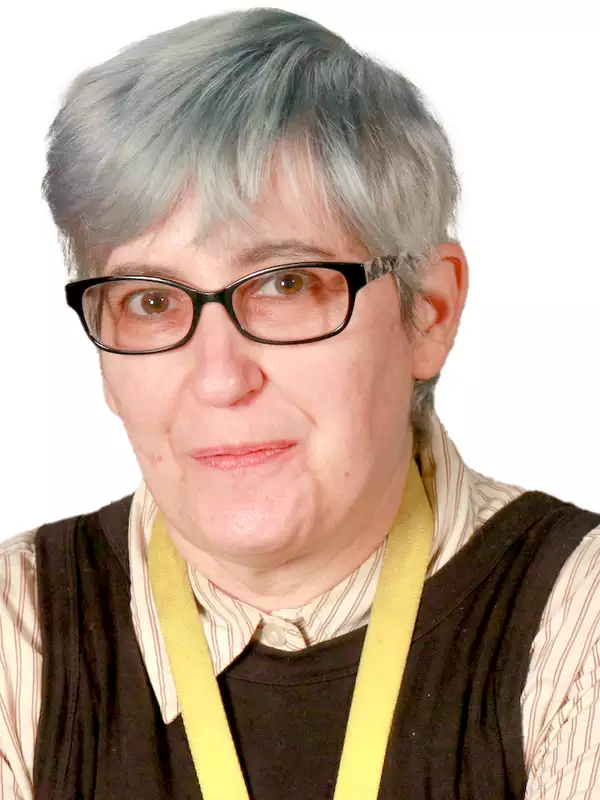 Jenna Freedman
Director of the Barnard Zine Library
Department
Office
split work from campus and home on Manhattan's Lower East Side
Contact
She/her.
My undergraduate degree is in theater. I have master's degrees in Library and Information Science (University of South Florida) and Digital Humanities (CUNY Graduate Center). My research and practice center on zines and activist librarianship. I write and present on those and other topics and co-founded projects called Radical Reference and #critlib.
Here's a preview of my calendar:
Courses
Advanced internet research
Community librarianship and free/open source software (team taught)
Drupal for beginners
Effecting change—activism in your library, in your life
Fact checking
Feminist and women's studies research resources
Google Apps
History of "radical, militant" librarianship
Library research at Barnard/Columbia
Library research at public libraries
Researching a potential employer
Zine cataloging
Zines in the classroom
Zines—place in the library, in media
Zine classes & workshops list
Awards & Honors
ALA-APA Angel, ALA-APA, 2008
Elizabeth Futas Catalyst for Change, ALA, 2007
Significant Achievement in Women's Studies Librarianship, ACRL, 2007
Movers & Shakers, Library Journal, 2003
3M/NMRT Professional Development Grant, ALA, 2002
Ebsco Conference Sponsorship, ALA, 2000
Presentations / Recent Lectures
See my list of talks on my personal website.
Publications
See my list of publications on my personal website. Some are available from Columbia's open access repository.